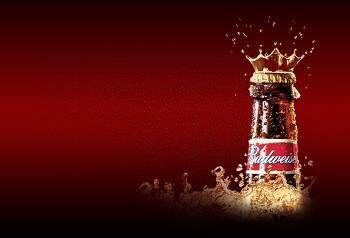 A sharp downturn in March saw sales volumes at the world's largest brewer AB InBev (ABI) drop by 9.3% in the first three months of 2020, with sales down further in April
The Budweiser producer said today that total volumes declined by 9.3%, with own beer volumes down 10.5% and non-beer volumes down 0.2%.
Excluding China, volumes declined by 3.6% in the quarter despite initial growth of 1.9% in January and February. In China, volumes crashed by 46.5%, although they have improved to a 17% drop so far in April.
Total revenues declined by 5.8% in the period to US$11bn due to the material impact of lower volumes resulting from the COVID19 pandemic.
Combined revenues of AB InBev's three key global brands, Budweiser, Stella Artois and Corona, slumped by 11% globally and by 17.5% outside of their respective home markets.
EBITDA of US$3.9m represented a decrease of 13.7% in the quarter, with EBITDA margin contraction of 331 bps to 35.9%.
AB InBev said it expects that the impact on its results will be materially worse than in the first quarter.
This has already become evident in its April 2020 global volumes, which declined by approximately 32%, primarily driven by the closure of the on-premise channel in most markets and government restrictions in connection with the COVID-19 pandemic.
However, it said its diverse geographic footprint allows its to apply best practices from its experiences in China and South Korea to the rest of its markets, as they move through different stages of the crisis and into eventual recovery.
"We have been investing in new capabilities for several years to better connect with our customers and consumers by leveraging technology, such as B2B sales and e-commerce platforms, which provide us with a structural advantage in these unique circumstances," the group stated.
"We have exercised prudent financial discipline with several proactive measures, including optimizing our cost base, revising our final 2019 dividend proposal and maintaining a strong liquidity position."
Within EMEA, Europe's revenue declined by mid-single digits in the first quarter with a low single-digit volume decline.
In the UK it said it grew market share and brands, including Budweiser, Corona, Stella Artois and Bud Light, performed strongly, with Stella Artois as the number one most valuable beer brand in UK Off-Trade.
Paula Lindenberg, president for UK & Ireland, Budweiser Brewing Group, commented: "This quarter has shown that Budweiser Brewing Group is resilient and well-positioned as a business to continue to grow. We're proud of our teams across our business and in our breweries who have adapted quickly and effectively to the circumstances. Looking forward, we will continue to work together and take steps to plan for a post-COVID-19 world."
AB InBev rose 4.3% to €40.62 in morning trading.