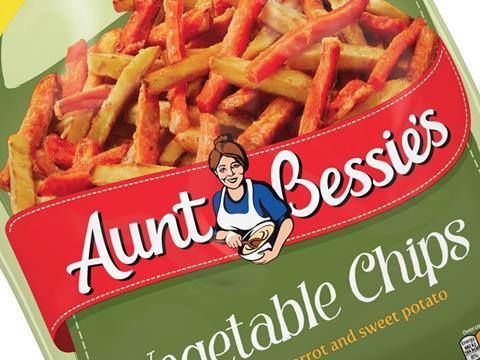 Revenues soared 11% at frozen food giant Nomad Foods in 2018 as it was buoyed by the acquisitions of Goodfella's and Aunt Bessies.
Total sales rose to €2.2bn at the Bird's Eye owner during the year to 31 December 2018, as it benefitted from the integration of the both businesses.
Nomad secured a €240m deal to Hull-based Aunt Bessies from William Jackson Group in May 2018, four months after purchasing the Goodfella's pizza brand from 2 Sisters for €225m in January 2018.
Meanwhile organic sales increase 2.6% and profitability improved, as adjusted EBITDA rose 15% to €376m.
In the fourth quarter, total sales jumped to €615m for the three months to 31 December 2018, while like-for-like sales rose 4.2%.
Its earnings accelerated, with EBITDA rising 23% to €101m compared the fourth quarter of 2017.
"We delivered a solid end to 2018, with fourth quarter and full year results exceeding our prior guidance," commented CEO Stéfan Descheemaeker.
"Performance during both periods reflected broad based geographic growth, continued leadership within our core categories and strong customer acceptance of our new product offerings.
"We are pleased with our progress integrating Aunt Bessie's and Goodfella's which have outperformed their plans since being acquired in the middle of 2018.
"Finally, we generated significant cash flow during the fourth quarter and the year which will further enable our growth ambitions for 2019 and beyond."