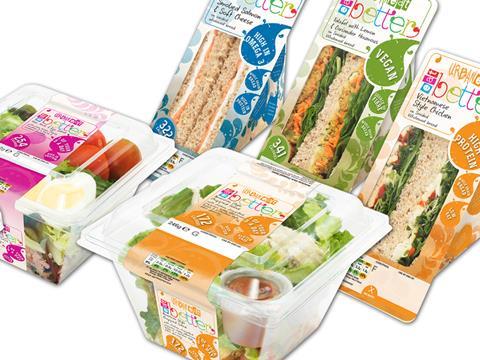 Adelie Foods has new owners, after a torrid first 18 months of trading saw private equity firm HIG Capital exit the group.

Newly disclosed accounts revealed the food-to-go sandwich maker was picked up by asset manager Intermediate Capital Group (ICG) - owners of Symingtons - for an undisclosed sum in September after the business lost important contracts with Sainsbury's and WH Smith earlier in the year.

Despite the boom in food-to-go, HIG's ownership was fraught with difficulties, losing contracts to rival supplier Greencore and closing a factory in the Midlands, with 340 redundancies. Its Irish business in Enniskillen, which acquired The Bite Group out of administration in October 2015, also filed for insolvency in August.

Accounts for parent company Harvest Holdco Ltd for the year to 31 March 2016 showed an 11% increase in sales to £327.6m - on top of the 15% jump in the prior 12 months. But the group recorded an operating loss of £14.7m, compared with a profit of £5.9m posted by Adelie Holdco UK Ltd, the parent company prior to the HIG deal, the previous year. A big jump in administration expenses from £48.4m to £63.7m, related to the HIG deal, and £11.9m of exceptional charges, stemming from transaction fees, restructuring costs and improvements to its factories, led to the loss.

Pre-tax losses came in at £29.3m after interest charges of £14.7m related to debt taken on to fund the HIG acquisition. However, Adelie boosted underlying profitability in 2015/16, with a more than 30% increase in EBITDA to £16m.

And despite the loss of the Sainsbury's contract, the business is "well-placed to take advantage of market opportunities," said the director's report in the accounts. Adelie has embarked on a turnaround plan under new CEO Martin Johnson and CFO Mark Stott, appointed in early 2016.

"Given the current economic conditions, the external commercial environment is expected to remain very competitive for the underlying Adelie trading group," it added. "We remain confident the business is well-placed to grow in its chosen markets, both leveraging on the Urban Eat brand as well as through the development of customer's own brands."

Net debt at the year end stood at £160m, which reduced significantly after sale to ICG.

Adelie makes about four million fresh sandwiches and 250,000 salad packs under the Urban Eat brand, as well as own label, at its five UK production sites each week.