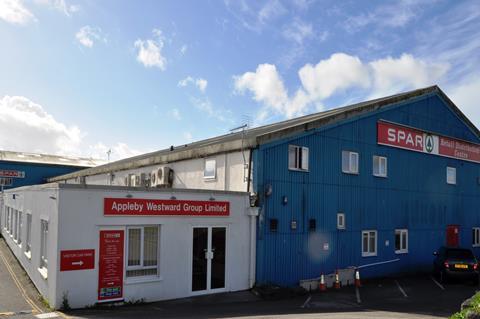 Spar wholesaler Appleby Westward enjoyed a 10.5% jump in pre-tax profits for the year to 30 September 2018.

The south west-based delivered wholesaler recorded pre-tax profits of £3.1m on the back of sales up 0.4% to £132.5m, latest accounts filed at Companies House show.

In the director's report, Appleby Westward said it faced challenges from supermarket groups who were making renewed investment in the sector.

It said it had managed to maintain turnover despite the loss to Nisa of a contract to supply Bourne Leisure, which was "a key national account customer".

It added: "The company continues to look to recruit new retailers and continually aims to achieve growth by ensuring store recruitment levels exceed any unplanned losses."

Last month the wholesaler confirmed two additions to its team. Steve Goswell became store director while Nick Swindells joined as finance and IT director.