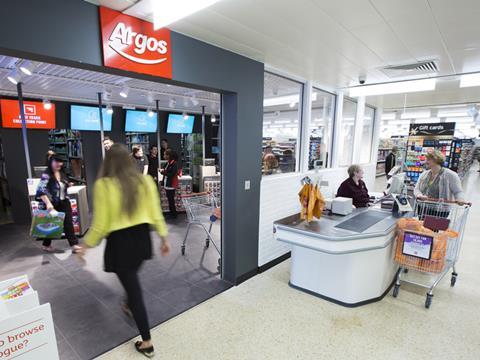 HOME Retail Group (HOME) has given Sainsbury's a boost today as it revealed Argos put in its strongest sales growth performance in eight quarters.
The first quarter update for the 13 weeks to 28 May showed a 2.6% increase in sales at Argos to £868m, with a 0.1% like-for-like rise.
Home Retail said store openings in the previous financial year contributed to the increase, with new space accounting for 2.5% of the growth.
Cannibalisation from the new shops stood at about 1%, meaning underlying like-for-like sales were up by about 1%, the group added.
CEO John Waldren said the merger with Sainsbury's was on track and expected to complete in the third quarter of 2016. "Given the natural distraction that a transaction such as this can be for our colleagues, on top of the recent sale of Homebase, I am particularly pleased with our performance in the quarter," he added.
Sales grew in both electrical and non-electrical product categories during the quarter, as Argos shifted more TVs, mobiles, computers and tablets, partially offset by a decline in white goods.
Online recorded growth of 16% and represented 49% of total Argos sales, up from 44% for the same quarter a year ago. Within this, mobile commerce sales grew by 17% to represent 29% of total sales, up from 25% last year.
"I am pleased with our performance in the first quarter," Waldren said. "Argos delivered good total sales growth together with positive like-for-like growth, representing its strongest sales growth performance in eight quarters. This was achieved against the challenging backdrop of constrained seasonal product sales due to poor weather, on top of a deflationary pricing environment."
Bernstein analyst Bruno Monteyne called the update "an encouraging sign" ahead of the completion of the Sainsbury's deal.
"Following Sainsbury's consensus beating results, this is another positive piece of news showing the potential diverse growth profile for the combined entity," Monteyne added.