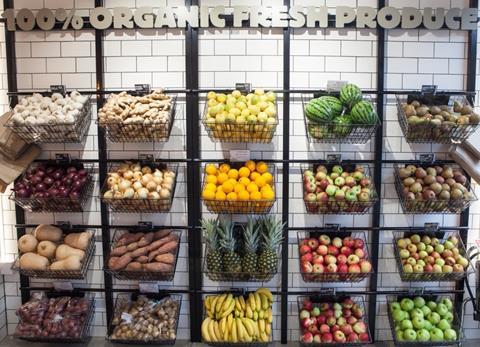 Health and organic food retailer As Nature Intended swung to a pre-tax profit in 2018 despite having to shut down one of its main London shops due to redevelopment on the site.
The company posted a pretax profit of £154k compared to a £612k loss the prior year mainly due to reduced administrative costs falling 7% to £3.9m.
Total turnover dropped 13% to £9.8m from £11.3m negatively impacted by the closure of the retailer's Balham store - accounting for nearly 20% of sales. The shop, which has been closed for 18 months, is set to reopen with 1,500 new products on 4 July.
On a like-for-like basis however, sales were up 8.9% in what the company described as a "significant achievement" amid a "generally tough year for high street trading".
"Our underlying business is, was and always has been profitable - for nearly 20 years," owner and CEO Caroline Gooding said. "We have achieved like-for-like growth by constantly reviewing products, and being a go-to retailer for new and innovative companies to list their products."
The company has also seen benefits from "increased public awareness of, and appetite for, healthy eating and natural remedies", Gooding added.
As Nature Intended, established in 2000 by Iceland's founder & CEO Malcolm Walker and now guided by his daugther Gooding, currently trades from six stores across London, as well as operating an online retailing business.
The retailer is focused on selling organic and natural food, body care & supplements all rigorously without artificial components.
Looking ahead, As Nature Intended is seeking investment in new stores within the London area, with a new site in South East London due to open during the summer.
In 2009 the retailer closed its only non-London store in Hale near Manchester two years after its opening, due to lack of demand from northern customers.
"We feel that there are many communities in and around the M25 that we could service, so this is the core opportunity for us right now but we'd love to expand nationally, on a longer timeline," Gooding added.
A full range review is also ongoing with the aim of ensuring the company gives visibility to emerging brands.
"We remain confident that out exclusive products, investment in staff and excellent customer service gives us a unique proposition through which we can deliver profitable growth for the benefit of all our stakeholders," the company stated.