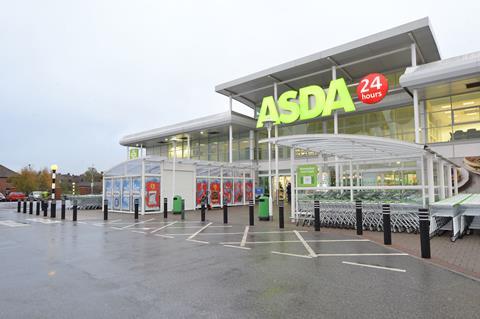 Asda's second quarter like-for-like sales have plunged by 4.7%, declining further from the 3.9% drop it experienced in the first quarter of 2015.
Asda president and CEO Andy Clarke called the performance for the 11 weeks to 30 June "disappointing, but a short-term picture".
He said: "We continue to navigate a steady course through the worst storm in retail history, despite another challenging quarter. Predicting that 2015 was going to be a volatile year I didn't expect to report a positive sales figure, but I'm not distracted by the short-term picture. We have an enviably stable business with balanced books and the right strategy to return us to sales growth."
CFO Alex Russo added. "Behind the negative sales number lies a more positive story for Asda. We are maintaining balance in an impulsive market and performing solidly in growth channels, maximising and accelerating our areas of strength while addressing areas of underperformance."
Speaking at a press conference in London today Clarke and Russo outlined steps already being taken to accelerate the retailer's five-year strategy including investments in service, stores and changes to maintain recent improvements in home shopping.
"It is prudent to take a look at the ever-changing shopping habits of today's customers and accelerate the parts of the strategy that will make the most difference to them." Clarke added. "We're currently completing an intensive piece of research to understand what drives current buying decisions so that we can deliver real solutions for our customers in the "Asda way". We won't get side-tracked by the short-term fixes that are saturating the supermarket industry."
Clarke said full the backing of its parent Walmart continues to give the business the confidence to continue to invest and innovate.
Asda has previously pledged to invest £1bn in lowering prices and £250 million in developing stores and rolling out more Click and Collect locations.