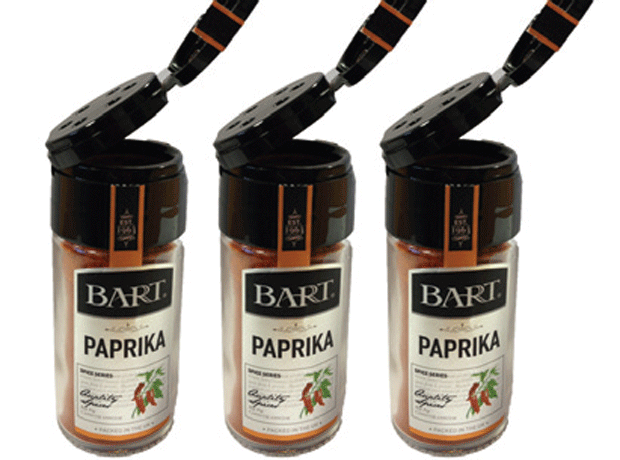 Bart Ingredients has been dragged into the red following the acquisition of a loss-making business as the herbs and spices supplier continues to invest heavily for long-term growth.
The pre-tax losses of £420,000 in the year ended 31 March 2015, compared with profits of £377,000 12 months earlier, came despite Bart growing revenues 28% to £18.6m.
Bart bought OTP Foods in April 2014 to expand its range into wet herbs and spices, allowing consolidation of its wet product supply base into one site and more flexibility for NPD.
However, OTP was loss-making at the time of the deal, with Bart embarking on a turnaround of the Berkshire production facility during the year, CFO Keith Crossley said in his report accompanying Companies House accounts.
"The losses incurred by the acquired business since acquisition significantly dragged down the group EBITDA as a whole, although there are signs that the profit improvement programme is beginning to yield positive results," he added.
Bart also absorbed the majority of raw material and labour cost inflation for another year rather than pass them on to customers, putting pressure on margins.
The bottom line was also hit by one-off costs of £161,000, as Bart changed banks, refinanced and made redundancies.
Holding company Bart Spices Holdings also breached "certain covenant metrics" for its bank funding facilities during the year forcing owner Langholm to make a £1m cash injection into the trading subsidiary to strengthen the financial position, the accounts revealed. The bank agreed to waive rights to demand repayment as a result and put a "standstill" agreement in place until May 2016 when the facilities will be renegotiated.
"The directors are confident the covenants will be successfully renegotiated prior to 14 May 2016 and, accordingly, have prepared the accounts on a going concern basis," the report added.
The hike in revenues in 2014/15 was partly driven by winning listings with Asda for its range of wet products, such as chilli and curry pastes and barbecue and chipotle rubs, for the first time in February and March. Although, Brand View data also showed a number of lines in Tesco and Sainsbury's were delisted in the period.
Organic growth with existing customers, development of new branded and retailer own-label ranges and the OTP deal also boosted sales.
Bart, founded in 1963 and owned by private equity firm Langholm Capital since 2010, has its biggest listings with Waitrose and Ocado, which each stock hundreds of different products.
"The Bart brand, following its relaunch in 2013, continues to generate superior year-on-year volume and value growth when compared with other mainstream UK herb and spice brands," Crossley said. "This has had a positive effect on year-on-year sales for both retailers and Bart.
"The planned significant investment in overhead resource and infrastructure paid off as new large customer contracts were secured driving double-digit sales growth. The company also continued to increase its presence in the UK food service sector."