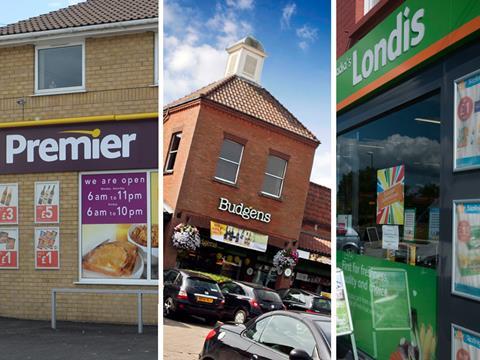 Booker (BOK) has underlined its commitment to supporting retailers that operate under its newly acquired Budgens and Londis brands in its interim results statement, announced today.
The wholesale giant took on the two brands with the acquisition of Musgrave Retail Partners GB, which completed on 14 September for £114.5m.
Stewart Gilliland, chairman, said Booker's aim was to further develop the brands alongside the Premier and Family Shopper formats.
Retailers would benefit from a better local and national supply chain. "This will help improve the choice offered by the retailers to the consumer," he said.
Gilliland anticipated that Budgens and Londis would have a negative £3m impact on operating profits in the year to March 2016 but would make a £5m contribution to the group in the year to March 2017.
He recorded transaction fees, including stamp duty and competition advice, of about £2.3m, which would be charged as exceptional costs.
Gilliland also reported that the group now had 47 Family Shopper "local discount stores" – branded stores operated by independents. "We hope to grow this chain to about 300 stores in the next three years."
The update came with the news that the UK's leading wholesaler posted pre-tax profit up 10% from £67.4m to £74.1m on total sales down 1% from to £2.26bn to £2.24bn.
Declining tobacco sales, down 3.7%, hit the sales figures. Non-tobacco like-for-likes climbed 0.6%.
Gilliland said the ban on small stores displaying tobacco products had depressed the tobacco figures.
He said Premier, Booker's retail symbol group continued to grow and now had 3,203 outlets, up from 3,089 a year ago.
The group said it anticipated that the challenging consumer and market environment would persist through the coming.
Booker would continue to deliver its customers "even better choice, price and services" despite increasing price competition in the UK grocery and discount sectors.
Charles Wilson, chief executive, said: "This was a solid performance and our plan to focus, drive and broaden the business remains on track.
"Despite the challenges in the UK grocery market, we continue to improve choice, prices and service for our retail and catering customers. We are delighted that Londis and Budgens have joined Booker and we look forward to growing with our customers."