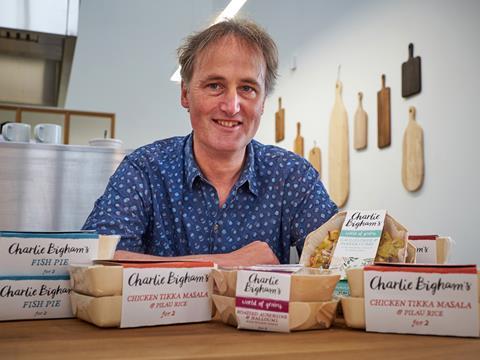 Upmarket ready meals company Charlie Bigham's has continued its rapid growth with a profit jump of 18%.

The manufacturer saw pre-tax profits rise to £4.1m for the year ending 31 August 2017, on the back of a 7.5% sales rise to £51.5m.

It had reached capacity in its London manufacturing site at the time of the results, and CEO Patrick Cairns said the move to an 85,000 sq ft facility in Somerset at the end of 2017 would see profitability dramatically affected in its 2018 annual results.
Cairns commented: "These results show increased profitability as we reached maximum capacity in our London site. Since these results we have opened a new site in Somerset so with that, and a huge investment in capital, we will expect profitability to come into decline next year."

He added, however, that sales growth had continued to accelerate in the new financial year, with increased production at the Somerset factory.

He said: "The beginning of investment is visible in these results, but it will really hit next year. We expect our profit to come down despite the fact we are accelerating the top-line growth."