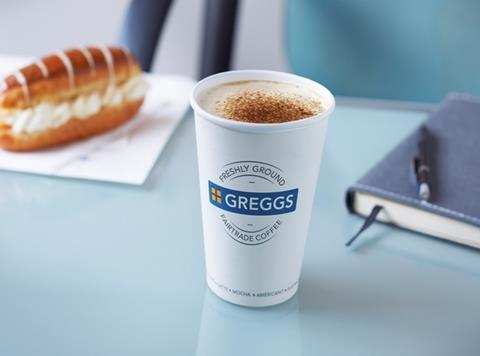 High street baker Greggs (GRG) cooked up a storm as it beat forecasts for its third quarter, despite soaring temperatures at the start of the period.

Despite unfavourable weather, customers swapped pasties for pizzas to drive a 7.3% rise in sales for the 13 weeks to 29 September 2018.

Although a slight decline on Greggs' 8.6% growth in previous quarter, investors reacted well as its share price jumped 4.6% to 1,052p on Tuesday. Its value continued to grow through the week, up to 1,082p on Thursday.

Like-for-like sales at the FTSE 250 company rose 3.2%, bringing growth for the year so far to 2.1%, aided by strong sales for its drink range and new focaccia-style pizzas.

UBS reacted positively, highlighting the strong performance given the general downturn amongst high street retailers.

"Given ongoing uncertainty around the UK consumer and high street backdrop, we believe the return to a greater than 3% LFL is testament to the strength of the Greggs business," it said.
Elsewhere, the owner of upmarket cake-maker and café chain Patisserie Valerie is in dire straits after warning it needs "an immediate injection of capital" to continue trading in its current form.

Patisserie Holdings (CAKE), which also runs Druckers, Philpotts, Baker & Spice and the Flour Power City Bakery, had its shares suspended on Wednesday and suspended its CFO Chris Marsh after it discovered "significant, potentially fraudulent, accounting irregularities".

Hours after announcing there may have been a mis-statement in its figures, it added that a winding-up petition had been issued for its principal trading subsidiary over £1m in unpaid tax.

The news left egg on the face of largest shareholder and serial entrepreneur Luke Johnson, who claimed in a Sunday Times column only last month that "not all fraudsters are evil".

Before its suspension, the chain, which entered the AIM index on a 170p IPO in 2014, had a closing share price of 429.5p.