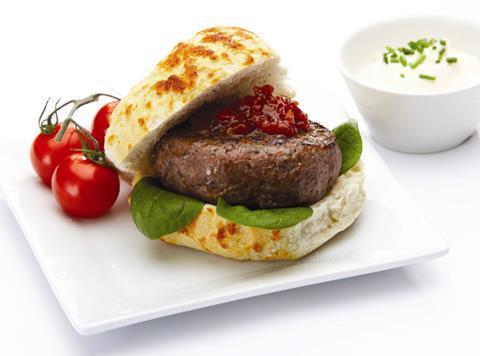 Top story
Meat packing firm Hilton Foods (HFG) has reported "strong" first half trading despite "competitive retail grocery markets and uncertain macroeconomic conditions".
In the six months to 17 July, Hilton reported a rise in volumes of 4.5% which helped boost overall turnover by 9.1% to £631.9m.
Volume growth reflected the investment bedding-in phase with Tesco in the UK, encouraging growth in its Irish business and further progress in Holland and Central Europe.
Performance was boosted by currencies, with turnover rising by 5.3% on a constant currency basis.
Hilton said the outcome of the EU Referendum and the "unavoidable subsequent uncertainty" over the nature and timing of the UK's exit from the EU will mean that currency exchange rates against sterling "are likely to be unpredictable over the remainder of 2016".
However, Hilton said full-year results are still expected to be in-line with expectations.
Operating profit was 25.7% higher at £17.3m and 21.3% higher on a constant currency basis driven by organic European volume growth, the roll out of the new Melbourne facility in Australia and the successful start of Hilton's UK meat trading business.
Operating profit margin increased to 2.7% compared with 2.4% in the corresponding period last year.
Pre-tax profit for the period was up 26.7% to £16.7m.
In Western Europe operating profit rose to £18.1m from £15.4m and turnover was up 8.6% to £586.6m on volume growth of 4.6%.
Chief executive Robert Watson said: "Despite challenging market conditions we are pleased to report good volume and profit growth with profitability benefiting from favourable exchange rate movements.
"We continue to grow our existing business through innovation and product development including the establishment of a meat trading business in the UK to utilise our industry experience, procurement strength and trade contacts together with the Swedish range extension into pizzas later in the year.
"We will continue with our strategy of furthering the geographic reach of the Hilton model exploring a range of new expansion opportunities".
Hilton is up 2.4% to 589.1p so far this morning. The shares are up 9.1% year-to-date.
Morning update
Ocado has announced a 15.4% rise in group revenues in the 12 weeks to 7 August to £314m.
Gross retail sales were up 13.6% in the period to £286.4m on an 18.9% rise in average weekly orders to 226,000. Average order size fell 3.4% to £107.94.
Tim Steiner, Ocado's CEO, said: "Ocado has shown, once again, strong, steady growth as more customers across the country entrust us with their regular grocery shop.
"As the market remains very competitive, we are seeing sustained and continuing margin pressure and there is nothing to suggest that this will change in the short term. However Ocado's combination of choice, competitive pricing, and industry-leading service has contributed to an increase in average orders by nearly 19%, our best volume performance in more than five years.
"We are confident that our commitment to further improving the customer experience through constant innovation, supported by our world-class proprietary technology, will allow us to continue to grow ahead of the online grocery market, and substantially ahead of the market overall."
Ocado shares have plunged 10.2% to 289.3p despite the strong results on Steiner's warning of continued margin pressure.
The FTSE 100 is flat at 6,698.1pts so far this morning.
Associated British Foods (ABF), is down another 3.2% so far this morning to 2,724p, while another of yesterday's fallers Marks & Spencer (MKS), is down another 1.4% to 321.5p.
Early risers include Real Good Food (RGD), up 4.2% to 37p, Carr's Group (CARR), up 4% to 159.4p and McColl's Retail Group (MCLS), up 2.8% to 175.7p.
Yesterday in the City
The FTSE 100 started the week by dipping 1.1% back to 6,700.9pts yesterday, driven lower by worries that the US is preparing to raise interest rates.
The biggest grocery news was the 10.8% collapse in the share price of Associated British Foods (ABF), which dropped to its lowest level since early August at 2815p despite announcing better-than-expected profit performance in the past year as sterling weakened following the Brexit vote.
ABF shares were driven down by the first drop in Primark sales in 16 years and a warning that Primark's profit margins were likely to be lower next year.
Another big faller was Marks & Spencer (MKS), which dropped 5.1% back to 326.2p after news broke that Laura Wade-Gery, executive director of multi-channel, will not be returning to the business following maternity leave and will step down at the end of the month.
Other fallers included Tesco (TSCO) as the fallout from Friday's SFO charges continues, dropping 1.7% to 163.3p, Britvic (BVIC), down 1.7% to 631p, Dairly Crest (DCG), down 1.4% to 660p and B&M European Value Retail (BME), down 1.3% to 269.1p.
One of the few risers was Ocado (OCDO) as the market got whiff of the strong growth in orders over the past quarter announced this morning, with the online supermarket rising 2.2% to 322p.
Other risers included Real Good Food (RGD), up 4.4% to 35.5p, McColls (MCLS), up 2.4% to 171p and Fevertree Drinks (FEVR), up 1.5% to 956.5p.