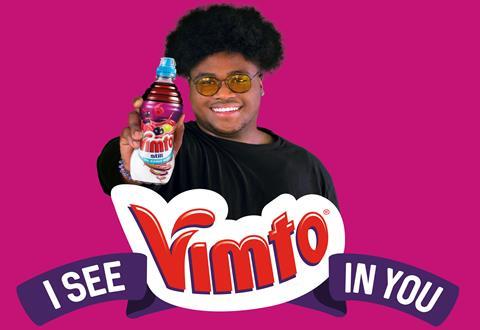 Top story
Vimto producer Nichols has reported a 19.3% drop in 2020 revenues as the coronavirus outbreak decimated out of home sales.
During the 12 months to 31 December 2020 Nichols said the Vimto brand achieved "strong growth" in the UK and the group's International business continued to perform well.
However, progress was offset by declines in the UK out of home route to market, as a result of the coronavirus pandemic.
Fourth quarter revenues in OoH were 84% lower than those seen in the same period of 2019 as large proportions of the UK entered Tier 3 and Tier 4 restrictions resulting in the closure of outlets
In line with the Board's expectations, total Group revenue in the full year period decreased by 19.3% to £118.7m versus the prior year. The Group expects to report adjusted profit before tax in line with its previous guidance.
Cash generation has remained strong through 2020 and despite the financial challenges posed by the ongoing pandemic cash and cash equivalents at the end of the period were £47.3m.
Nichols stated: "Whilst recognising the current and near-term impact of the pandemic on the soft drinks market, the Board continues to believe that Nichols, underpinned by the strength of the Vimto brand, the Group's diversified business model and the robust balance sheet, remains well placed to deliver its long-term strategic ambitions."
The group will publish its 2020 preliminary results on 3 March 2021.
Nichols shares are down 2% this morning to 1,200p.
Morning update
Online retailer and beauty and sports nutrition brand owner The Hut Group has posted a 51% hike in group sales for the three months to the end of December.
Total sales reached £558.7m in the period, with its beuty division up 66.2% to £298.2m and nutrition up 39.6% to £158.2m.
Growth of 51% in the fourth quarter represented an acceleration in the growth rate from the Q3 2020 growth rate of 38.7%.
The group added over 3.5m new active customers during Q4 2020 alone, with over 10.7m added during the full year.
Gross margin expansion during the second half of its 2020 year enabled the group to accelerate investments in people, additional global distribution centres, technology and new customer acquisition, while maintaining stable EBITDA margins.
Following the strong momentum with which THG has finished 2020, along with the expected contribution from its recently announced Dermstore.com acquisition, management now expects FY 2021 revenue growth to be between 30% and 35% ahead of the 2020 financial year.
New contract wins include GlaxoSmithKline, which is partnering with THG Ingenuity to deliver an end-to-end solution for its Vitamins portfolio in the UK, with a D2C site and support across hosting, marketing, trading, logistics, payments and customer services.
Additionally, soft drinks brand Vimto is working with THG Ingenuity to digitise its proposition in the UK, with the agreement including a new D2C website, fulfilment and client services.
Exec chairman and CEO Matthew Moulding commented: "Following our successful listing on the London Stock Exchange in September 2020, we have accelerated our sales growth across all areas of the Group, underpinned by record new customer numbers. We have also started reinvesting capital raised at IPO, including over £360m in M&A, principally within the US beauty sector.
"Furthermore, we have also invested significantly in our people, creating 3,000 new jobs during 2020, largely within the U.K, but also across our international operations. During 2020, we have made significant progress in commercialising our Ingenuity Platform, fast becoming a major global player in taking brands direct to consumers.
"Each of these milestones further underpin THG's strategic growth pillars outlined at IPO, giving management significant confidence when looking ahead to 2021 and beyond, and driving the increase in our guidance for the year ahead.
Meanwhile, THG has appointed a new non-exec director and two special advisors to boost governance at the newly listed group.
Tiffany Hall joins as an Independent non-exec director with effect from 12 January 2021 and will become a member of the Group's Remuneration Committee.
Hall previously served as CEO of BUPA Home Healthcare, marketing director at BUPA, head of marketing and global sales at British Airways and chair of Airmiles and BA Holidays. She is also currently non-exec director and chair of the remuneration committee at B&M European Value Retail.
Additionally THG has appointed two independent special advisors to support the audit and risk committee, Katie Vickery, partner at Osborne Clarke, and Andrew Dyson, partner at DLA Piper.
Moulding commented: "Tiffany's appointment is further testament to the board's commitment to making quality appointments and adding additional value to the existing leadership team at THG."
Elsewhere, B&M European Value Retail has announced its founders the Arora family have sold 40m shares to raise £218m and reduce their shareholding from 15% to 11% in the group.
SSA Investments sold an aggregate of 40 million ordinary shares representing approximately 4% of B&M's issued ordinary share capital, at a price of 545p per share.
Honey and alcohol sanitiser product producer The British Honey Company has reported a 270% increase in revenues for the 9 months to 31 December to £1.5m.
Particularly notable was the significant increase in the proportion of online sales, where integration with third party platforms, which provide key online sales channels, has been enhanced by the "very successful" adoption of Shopify, which went live in August.
At the period end, combined online sales accounted for approximately 18% of total revenues, with approximately £150,000 of online revenue being recorded in the period from September to December, representing approximately 30% of revenues.
This increase in online sales is in line with consumer trends to increase online purchases due to the COVID 19 pandemic.
The Company's US trading arrangement with List Distillery, based in Florida, has enabled BHC to expand its product range to include List's rum, bourbon and rye whisky, whilst also generating export sales of the Company's London Dry Gin which List is selling via its US distribution channels. Although currently relatively modest, overseas sales, particularly to the United States and China, are an important element of BHC's growth strategy
The Company is actively seeking out new opportunities to deploy its proven product development skills in partnership with others, such as the exclusive international licensing agreement signed with English Heritage in August and which is starting to gain traction in the UK.
On current trading and prospects, BHC Chief Executive, Michael Williams commented: "We are delighted with the progress made since the Company's IPO in March and the outlook remains positive. Notwithstanding continuing economic uncertainty surrounding the latest Covid-19 restrictions and BREXIT, BHC is well placed both commercially and financially to achieve further growth in 2021, building increasing value for our shareholders".
Agriculture and engineering group Carr's has updated the market ahead of its AGM later this morning.
In the 19-week period ended 9 January 2021 Carr's has made a "positive" start to the year with trading overall in line with expectations.
During the period, the group remained almost fully operational despite the COVID-19 pandemic.
The Agriculture division is trading ahead of the board's expectations. The supplements business has seen strong global demand in the period, driven by resilient cattle prices in the USA and increased exports into the Republic of Ireland. Trading in the UK Agriculture business is as expected.
Whilst good progress continues to be made on projects in the nuclear and defence sectors, there has been an impact from the reduction in oil and gas investment due to the weakened oil price, leaving performance in the engineering division behind the board's expectations.
It said the UK Government's announcement on 24 December 2020 of an agreed future trading relationship with the EU provides clarity for the group, with the ensuring its customers remain competitive across the EU as the UK begins its long-term transition towards a new system of agricultural support.
Peter Page, Chairman, commented: "The board is encouraged by the robust performance of the business in the first four months of the year. The essential nature of our products and services enables us to maintain trading relationships in challenging circumstances. The commitment and dedication of all staff and colleagues is greatly appreciated by the board."
On the markets this morning, the FTSE 100 has opened down again, falling another 0.2% this morning to 6,788.6pts.
Risers this morning include THG, up 2.6% to 810.2p, Compass Group, up 1.2% to 1,427.5p and Sainsbury's, up 1% to 238.8p.
Fallers include Science in Sport, down 2.9% to 36.5p, Marston's, down 2.7% to 77.9p and Hotel Chocolat, down 2.5% to 395p.
Yesterday in the City
The FTSE 100 sank 1.1% yesterday back to 6,798.6pts as the numbers relating to the coronavirus outbreak in the UK continue to worsen.
Those listed companies with exposure to the food to go and travel sectors were once again amongst the worst hit.
Catering giant Compass Group fell 4.3% to 1,410p, Greggs was down 3.8% to 1,856p, Coca Cols HBC dropped 3.3% to 2,350p, WH Smith fell 2.9% to 1,562p, Diageo dropped 2.7% to 2,956.5p, Marks & Spencer was down 2.6% to 134.6p, Sainsbury's dropped 2.6% to 236.5p and McColl's was down 2.3% to 25.8p.
The day's few risers include Glanbia, up 2.1% to €10.50, Premier Foods, up 1.9% to 108.6p, Science in Sport, p 1.6% to 38p, Majestic Wine, up 1.2% to 680p, B&M European Value Retail, up 1% to 549.8p and McBride, up 0.9% to 86.8p.