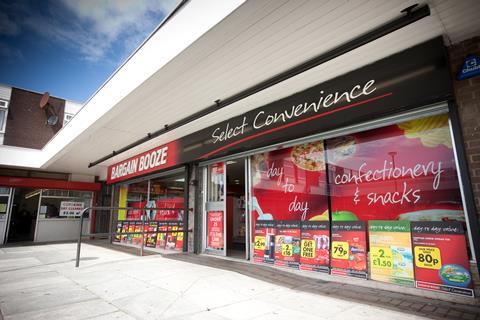 Bargain Booze-owner Conviviality Retail has reported a bumper increase in profits in its first annual results as a listed company.
Conviviality grew profits before tax and exceptional items by 31.5% in the year ending 27 April to £9.3m.
It said higher gross margins, tight cost control and the elimination of debts following the IPO all helped it deliver the double-digit bottom line increase.
However, sales fell by 4.3% to £355.7m, primarily because of the closure of 21 stores during the year and a change in how it accounted for wholesale sale invoices.
It said like-for-like sales were in line with last year.
Conviviality said it incurred exceptional costs of £4.5m during the year, including £3.7m linked to the IPO and £0.3m arising from its acquisitions of Wine Rack last year and Rhythm & Booze this year.
"These are strong results achieved during a period of significant change for our business and we are making good progress to deliver our strategy," said Conviviality Retail CEO Diana Hunter.
"We are seeing the benefits of a stronger relationship with our franchise partners, and many of our franchisees have seen their profits improve as a result."
Hunter said it had refreshed 182 of its 427 Bargain Booze franchises, as part of its "operation spring clean" programme.
She said this work would continue during the ahead. Other plans include the trialling of a new larger format store and development of the online offer, including launch of click & collect and a Bargain Booze app.
Conviviality also announced that franchise director Keith Webb would be leaving the group in August for personal reasons.