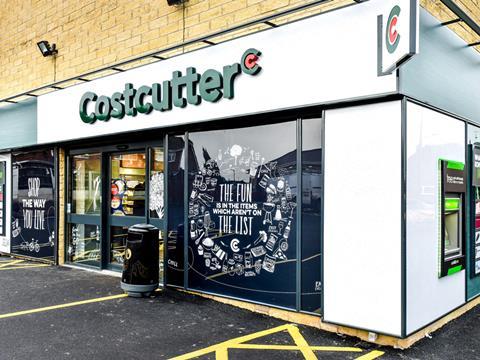 With an announcement regarding its future expected in the next two weeks, Costcutter Supermarkets Group's EBITDA has returned to break-even point while pre-tax losses have been slashed, new accounts filed this week at Companies House reveal.

Costcutter made a pre-tax loss of £5.7m for the year to 24 December, a considerable improvement on the £13.9m pre-tax loss in the previous 12 months.

The improvement came despite sales falling 9.8% to £622.4m as Costcutter stopped trading with 90% of the Motor Fuel Group stores it supplied, having lost the contract to Booker.

CEO Darcy Willson-Rymer told The Grocer the MFG contract had been loss-making for Costcutter and that it had also stopped trading with a number of non-compliant retailers.

"The financial performance in 2016 was a major step forward," said Willson-Rymer. "Our further plans to reduce costs will allow us to continuously invest in the commercial offering."

In August, The Grocer revealed that Costcutter could be the subject of the next big deal in convenience, after a letter sent to Costcutter retailers from Sir Michael Bibby, MD of Costcutter owner Bibby Line Group, was leaked. In it, Bibby said he and Willson-Rymer were discussing consolidation and that a formal announcement would be made shortly.

Willson-Rymer refused to give any further details. There are currently rumours that it will agree a new supply deal with the Co-op, though Morrisons is also understood to be interested in striking a deal with Costcutter similar to the one it reached with McColl's earlier this year.

Costcutter is three years into an eight-year supply contract with Palmer & Harvey. However, the arrangement has been beset with availability issues.

Bibby's letter made it clear that any new agreement would look to address these availability concerns. Willson-Rymer said this week that it was working with P&H on the problem.

"In terms of availability we have seen a small deterioration this year," he said. "Along with P&H, we are working on the issues that our within our control. We are supportive of the process that P&H is going through."

P&H is understood to be close to agreeing a sale of the business to global private equity giant Carlyle Group.