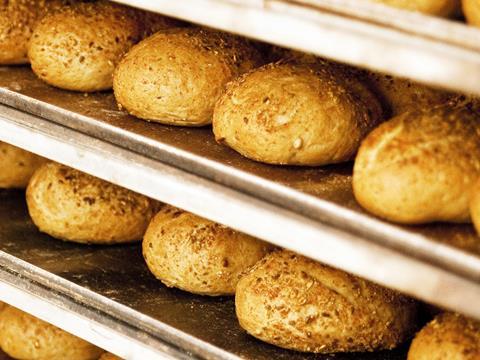 David Wood Baking has returned to profitability after a major restructuring and is on track to hit £100m in sales next year.

The own-label bakery has grown rapidly from a standing start in 2008, breaking into the latest Grocer Fast 50 at number 2 behind only BrewDog - benefiting from soaring demand for food to go and premium speciality breads.

One-off costs of £2.1m, associated with moving production from a leased site in North London to an owned bakery in the West Midlands pushed David Wood from a £13k pre-tax profit in 2013/14 to a loss of £3m, with sales up 3.4% to £61.7m, according to accounts just filed at Companies House for the year to 28 March 2015.

However, the business, which supplies all the main supermarkets as well as M&S, The Co-op and Aldi, with bread, cakes, biscuits and pies, has immediately bounced back into the black in the eight months to 5 December following the reorganisation. Accounts set to be filed with a new year end, seen by The Grocer, show revenues of £46.8m (£70m on a pro rata basis) and operating profits of £965k, which came down to £414k at a pre-tax level following interest payable on overdrafts and loans and an extra £225k charge for the restructuring of the Park Royal and Dudley sites.

"The business is now in a position to focus on filling capacity and improving site operational efficiency," founder and CEO David Wood said. "All the six sites have plenty of spare capacity and we're trying to broaden the range to be more in tune with what the market needs, which means more fresh food, with the balance between frozen and fresh swaying."

He added the business, which now employs 900 staff, was still growing quickly and was back on budget with profits of £500k in the first three months of this year and sales expected to reach £100m in 2017 - its 10th year of trading.

Wood founded the group after selling his shares in Country Style Foods and buying a closed-down savoury pastry production site in Kent. He has since picked up several more unwanted or distressed assets and acquired the artisan bakery La Fornaia in Park Royal, North London from Maple Leaf Baking UK in April 2013.

The site produced brands, including La Fornaia and Ryvita Thins, as well as hand-crafted breads for retailers, with the deal boosting revenues from £16.1m in 2012/13 to £60m. Wood said the move to Dudley would save the business more than £1m a year in rates and rent.

David Wood also co-packs for other brands, working with Birds Eye, McCain, Greggs and Délice de France.

"We have built good foundations for a successful future," said Wood.