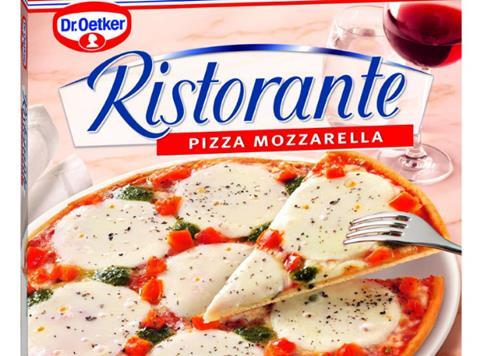 Frozen food supplier Dr Oetker has seen profits fall on the back of cost increases despite a 2.4% rise in sales.
The pizza supplier increased its annual turnover for 2017 by 2.4% to £161.4m, as it grew in the food service sector alongside its more significant retail contracts.
Profits-before-tax however slumped, falling 31.5%, to £18.6m for the year ending 31 December, on the back of increasing raw material prices following Brexit.
Increasing commodity costs meant that gross margin fell over the year, decreasing from £65.3m in 2016 to £57.5m for 2017.
While sales increased by almost £4m, costs increased by more than £11m to heavily eat into profits for the year.
Despite the effect of increasing costs Dr Oetker has maintained its market share in both the frozen pizza and baking ingredients sectors, the directors' report said.
It added that "increasing consolidation" among the multiples for own label trade, means it remains a "significant focus" for the company.
"Significant focus continues to be placed on own label within the major multiples in markets where there is an increasing trend of consolidation and customers growing larger through acquisitive activity," the directors commented in the report.
"Combine this with increased demands for more frequent and deeper promotional support, and with a slowing in the development of the grocery market, the result is a very tough trading environment.
"When you then additionally consider the ever increasing influence and success of hard discounters, on-line and convenience shopping in the UK grocery markets, the trading picture becomes tougher still."
Through trading across Europe, including Poland, Hungary and the UK, and the US company was exposed to currency fluctuations.
The company saw some growth in European and non-EU markets, but this remained modest in total compared to its UK sales figures.
UK sales grew by 2% to £154m in the year, while European sales grew by 0.5% to £6.2m and non-EU sales rose by 11.8% to £1.1m in 2017.
As a result of falling profits, dividends paid to the sole shareholder also sank, dropping from £20m the previous year to £7m paid out in 2017.