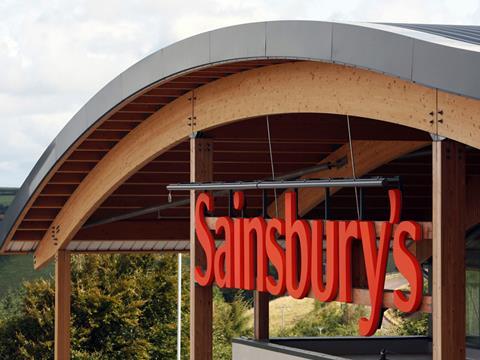 The mood at Sainsbury's annual results presentation was resolutely upbeat. Although the headline 14% drop in profits for 2015-16 appeared little cause for celebration, chief executive Mike Coupe said the supermarket was "ahead of where we expected to be". Sainsbury's had fared better than the rest of the market at a time of high competition and food deflation, he stressed. Plus, it had grown sales in a number of areas. So what do the results tell us about Sainsbury's strategy?

1. Convenience is king

Convenience stores were the fastest-growing channel for Sainsbury's in 2015-16 - enjoying sales growth of over 9%. This was partially down to Sainsbury's opening 69 new stores over the course of the year. But chief financial officer John Rogers pointed out like-for-like sales were up by 0.4% despite the effects of food deflation, without which the figure would be "probably 2% to 3%".

In 2016-17, Sainsbury's will continue its strategy with the aim of opening 40 to 50 new convenience stores. The only limitation is that "really good stores are becoming difficult to find", said Rogers. Coupe explained that Sainsbury's is highly selective about their location. "The shops we look for tend to be in dense urban populations - that's what works for us," he says.

2. Online will remain a focus

Following hot on the heels of the convenience channel, online sales grew by nearly 9% last year. This seemed to be driven by the number of orders, which grew by close to 15%, rather than an increase in basket size.

This year, Sainsbury's is keen to capitalise on the trend by opening an online order fulfilment centre in London, where demand for online shopping is particularly high. It also hopes to roll out its mobile app for online shopping, currently in trial phase. The developments fit with Sainsbury's strategy to cater for customer demand to shop "wherever and whenever they want", Coupe said.

3. Click & collect could prove a wise move

There is a sound rationale behind Sainsbury's decision to double its number of click & collect sites from 100 to 200 over the coming year. Essentially, the supermarket can tap into consumer demand for convenience without incurring the cost of online shopping - the sites were "not that expensive" to run and represented a "relatively small part of our capital expenditure", Coupe revealed.

4. No regrets over Argos

Argos' falling profits and flat sales have prompted City analysts to question the wisdom of the Sainsbury's takeover bid. But Sainsbury's chiefs were resolutely positive over the deal. Sainsbury's chairman David Tyler said harnessing Argos' product range and fast delivery service would "differentiate our offer to customers even more clearly".
Coupe echoed the confidence in the transaction, which he hoped to complete at "some point from July onwards". "If you talk to customers, they just get it," he said. Indeed, Sainsbury's made a video of feedback at its first co-site with Argos in Crayford that showed customers praising its convenience.
5. Customers are responding to everyday low pricing
Scrapping Brand Match and high numbers of multibuys in favour of consistently low pricing seems to have struck a chord with the public. Since adopting the strategy, Sainsbury's had seen an increase in shopper numbers and sales volumes, Coupe reported. "I think it's a testament to the fact this is working pretty well," he said. But this doesn't mean its turf war with the discounters is over - Coupe believes it is not yet "at the end of the journey".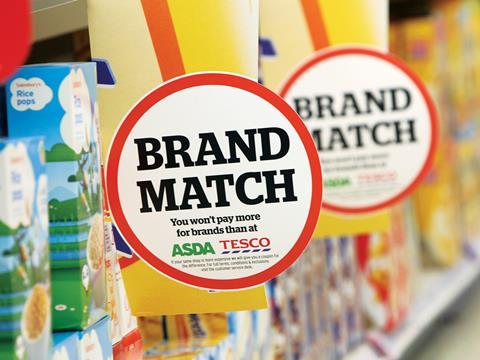 6. Quality remains the differentiator

Sainsbury's was keen to stress that its drive for everyday low pricing won't come at the expense of quality. In fact, it will increase the emphasis on quality - a factor that sets it apart from key competitors and the discounters. The supermarket has already improved the quality of 750 of its own-brand products and plans to extend this number to 3,000, though it didn't specify a timeframe for completion.

7. Lessons have been learned from store revamps

Coupe said customers had responded well to new-look Sainsbury's stores, which aimed to make the shopping experience more convenient. Features such as the patisserie and food-to-go counters had proven popular, he said, as had the new customer service desk. Reading between the lines, it seems likely these features will be rolled out to a wider number of stores - Coupe said there had been "lots of learnings" from testing out the design.

8. Contactless should arrive in summer

It's been a long time coming, but Coupe said contactless payments should start arriving in some stores by August, with the majority expected to adopt the technology by the end of the year. The chief executive admitted Sainsbury's may have given the rollout more priority if it had realised how popular it would be. "It's been adopted more quickly than anyone had expected," he said.