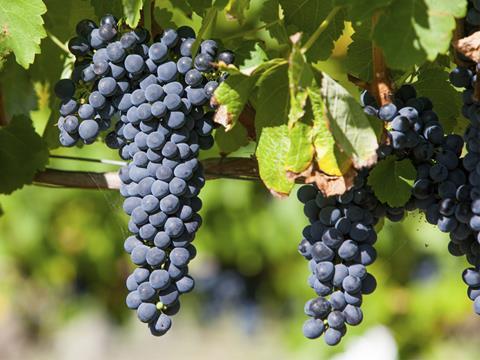 An unusually sunny autumn has brought predictions that English wine growers will enjoy a record-breaking harvest.

Latest Met Office figures show the number of hours of sunshine in September was 25% above average, according to the Wine and Spirit Trade Association, which said the number of hours of sunshine in October is set to be 15% above average.

Growers said the late sunshine had made up for poor weather in the summer.

"July and August were dreadful, but we've been bailed out by this Indian summer," said Mark Driver, owner of East Sussex-based Rathfinny Estate. "Our yields were slightly higher than expected and the grapes were really clean with no sign of rot or botrytis. The sugar and acid levels are perfect for premium quality sparkling wine, so I'm grinning like a Sussex cat."

His views were echoed by Chapel Down winemaker Josh Donaghay-Spire: "Although August was cooler than average, the unseasonably warm, dry and sunny conditions of September have resulted in low disease pressure, good ripeness levels, excellent balance of acidity and the development of intense flavours."

The WSTA said it was delighted the late sunshine had boosted the harvest, adding that in increase in UK vineyard acreage meant this year's harvest yield was set to break records.

"English winemakers across the country have increased by 50% the area under vine in the last three years," said WSTA chief executive Miles Beale. "Based on the latest growth figures, WSTA projections show English wine is set reach £100m this year."

The association added production could reach 12 million bottles a year by 2020, up from 6.3 million in 2014.

Experts estimate that an additional 75,000 acres of land across the UK - equivalent to the Champagne region in France - would be suitable for grape growing.