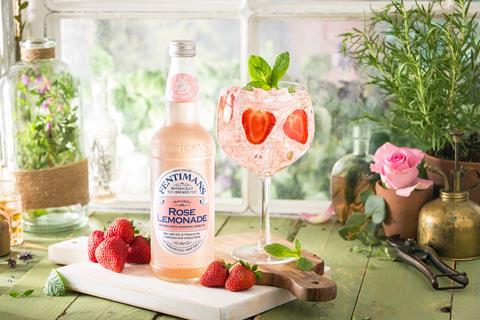 The sugar tax introduction has hampered Fentimans' profit growth last year despite sales jumping to record heights.
Newly filed accounts for the premium soft drinks and mixers producer showed revenues up 35% to £40.4m for 2018, boosted by surging export sales – now accounting for 39% of turnover – and a strong UK performance.
UK revenues rose 31% to £24.8m while overseas sales jumped 41% to £15.6m in the period, with the company now exporting to 85 countries.
Gross profits, however, saw a more marginal increase, up 14% to £9.7m, due to costs associated with the Soft Drinks Industry Levy and Brexit stockpiling.
The tax, implemented in April 2018, saw drinks with more than 8g of sugar per 100ml face a rate of 24p per litre. Those containing between 5g and 8g were taxed slightly less at 18p per litre.
"We have got a single-minded objective which is growth and the whole organisation is focused behind that," said CEO Ian Bray.
"So, I suppose we are a bit frustrated because a couple of big external drivers have got in the way of what we are trying to do."
However, Bray added that Fentimans had "no intention" of removing sugar from its products, which it considers a "treat".
He added: "The sugar tax was frustrating for us because it probably wasn't aimed at treat products, it was aimed at everyday high consumption products and we have been caught up in it.
"It is what it is and like everything you have to manage it."
Furthermore, the company invested in increasing inventory levels from £3.3m to £7.9m as part of its Brexit contingency planning.
"We have built stock at the back end of last year ahead of the first Brexit date and we have been carrying the working capital this year as well, which is annoying but our view is that we don't want to disappoint customers so we have eaten that cost as well," Bray explained.
Continued investments in NPD – including a range of lower-calorie soft drinks – and marketing spend to boost awareness of the centenary of the brand contributed to the more subtle profit increase.
Looking ahead, the company added that "whilst significant penetration has been made within the UK grocery retail sector" it continued to push expansion of its portfolio across both the on-trade and independent channels, "which continue to be important areas of business".
Last week, Fentimans revealed plans for a £1.2m advertising campaign – the biggest since its launch in 1905 – aiming to attract consumers towards the premium soft drinks and mixers market.
Bray added: "In the last couple of years we have worked really hard on distribution and we have got a good distribution base, so now we are focusing on telling our story to consumers."
Looking at the company's performance for 2019, Bray said that despite the increasing uncertainty "you will still see us in pretty strong growth".