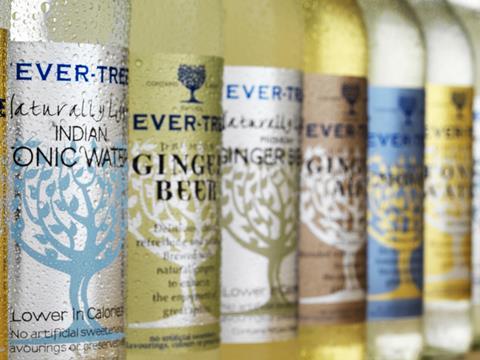 Premium drink mixer supplier Fever-Tree has set its sights on major US growth after recording a near-50% rise in sales in maiden annual results as a listed company.

Fever-Tree, which completed its AIM IPO in November, generated revenues of £34.7m in the 12 months to 31 December, up 49% year on year. Adjusted EBITDA climbed 48% to £10m.

It achieved growth across all its regions, and launched in its 50th country during the year.

CEO Tim Warrillow said more countries would follow in 2015, but the priority was deepening penetration in its core markets. "We still have a very long way to travel in developed markets," he said. "We're scratching the surface in many ways."

"The US is really starting to find its feet for us and I'd expect us to make big strides there this year," he added. "We've spent a good deal of time seeding the brand and we're now starting to be recognised by the bigger national players."

The brand was successfully trialled in Safeway towards the end of last year, and is being rolled out more broadly with other "exciting wins" in the pipeline.
Warrillow said the brand now accounted for 50% of mixer category growth at Waitrose and 60% at Tesco, while it is also growing distribution levels with Sainsbury's and has won new listings at Morrisons. "As a category we're starting to prove ourselves," he said. "Working off a relatively small amount of shelf space compared to rivals, that gives you some idea of the effect we're starting to have and the margin benefits we're starting to realise for our retailers."
He added the trend towards premiumisation still had plenty of potential, particularly with a growing middle class in emerging markets trading up to imported spirits.
"It will take some time for Western drinking habits to spread meaningfully in these markets, but there is no doubt in our minds that is the direction of travel and Fever Tree will over time become a more emerging markets-centric business".