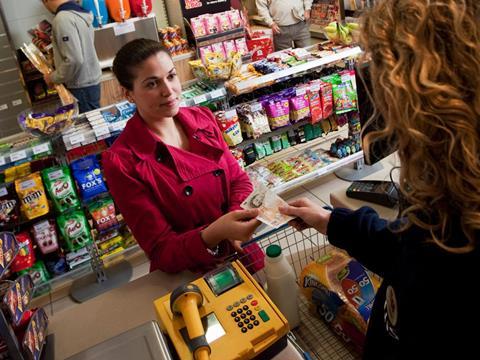 PayPoint, the payment services company that has found itself under fire from retailers because of a reduction in commission caps, has announced first-quarter results in line with expectations.
The number of transactions processed climbed 6% from 189.3m to 201.6m year on year in the three months to the end of June, PayPoint said in a trading statement that made no mention of the ongoing battle with the National Federation of Retail Newsagents and the PayPointPayFair campaign on social media sites.
Net revenues, which exclude the cost of mobile top-ups, SIM cards and other costs incurred by PayPoint which are recharged to clients and merchants, edged up 1% to £29m. Overall revenues fell 2% to £51m.
PayPoint reported its UK and Irish bill and general transactions were in line with the same period last year with a continuation of low levels of energy consumption.
Retail services transactions, comprising ATMs, debit and credit cards, parcels, money transfer and mobile phone SIM cards, climbed 24%.
Mobile top-ups continued to fall as a result of the decline in the prepaid mobile sector, but it said that other top-ups were growing.
PayPoint added another 395 UK and Irish retail sites giving it 28,702 as of 30 June, despite stories in both the national and trade press about some retailers questioning the viability of offering PayPoint services to their customers.
Collect+ volumes increased 22% to more than 4.9m transactions in the period, from 4m last year. PayPoint said it was continuing discussions with Yodel about the latter's proposed cost increases to Collect+. The number of Collect+ sites had increased by 25 to 5,856 since the financial year end, PayPoint reported.
Elsewhere, profitable growth continued in Romania where it processed 18% more bill payments in the third quarter – 14.5m in total.
Dominic Taylor, PayPoint's chief executive, said: "We have had an encouraging start to the year and remain excited about the growth opportunities presented by our retail businesses."
He said the proposed sale of its parking and online payment processing companies, announced at the time of the full-year results in May, was progressing "satisfactorily".