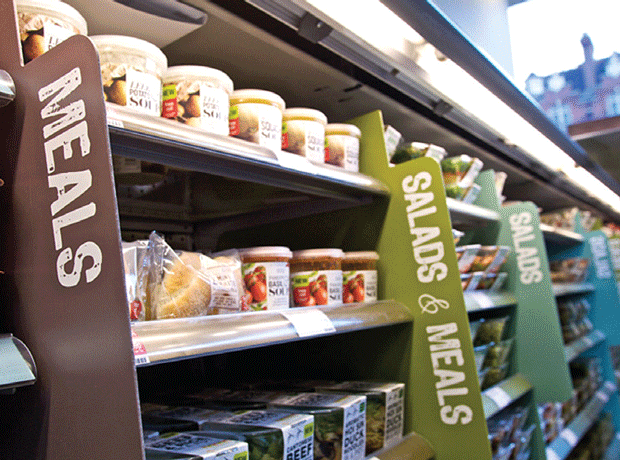 Marks & Spencer shares fell by 3.5% in early trading today despite a 2.8% rise in third quarter food sales after it revealed a slump in general merchandise revenues.
M&S said it experienced record food sales (up 17%) in the Christmas week, but the quarterly food growth amounted to just 0.1% on a like-for-like basis – below the 1% analysts had predicted.
Chief Executive Marc Bolland said M&S had "strongly outperformed" the market in food sales, noting that it had increased consumer choice by launching almost 750 new products during the period.
However, Bolland admitted general merchandise had a "difficult" quarter. Sales fell by 5.4% in the division and 5.8% on a like-for-like basis. Bolland blamed "unseasonal conditions and an unsatisfactory performance in our e-commerce distribution centre" for the sales slump.
As a result, group sales were down by 1.6% and international sales fell by 5.8%, impacted by economic issues across the Middle East and Russia. M&S said it had made "good progress" on gross margin, with full-year guidance unchanged at +150 to +200bps.
M&S shares were 3.5% down to 447p after news of the third quarter sales fall emerged this morning.
Investec analyst Kate Calvert said that M&S had had "a difficult Christmas with food outperforming the industry and general merchandise impacted by the well documented warm weather as well as another own goal with its distribution unable to handle Black Friday's online volumes".
The broker retained its buy recommendation on the stock as "with further progress expected in 2015, we believe the valuation does not reflect the gross margin opportunity and shift to cash generation."