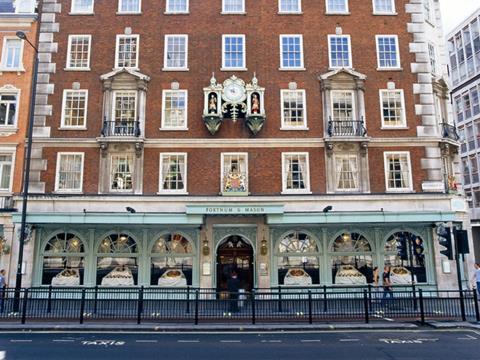 Fortnum & Mason Christmas hamper sales have shot up by 20% in the wake of Aldi's controversially similar offering.

The luxury brand's CEO Ewan Venters said he "would like to thank Aldi's management board" for the publicity generated by its £98 'exquisite' hamper, which seems to replicate the trademark Fortnum light blue and gold colour scheme.

The "tonnes of coverage" had boosted year-on-year demand for Fortnum & Mason Christmas hampers, which start at a price of £165, he said.

Venters said he was unfazed by the competition from Aldi. "We've been selling hampers for almost 300 years. We're the undisputed home of the hamper," he stressed.

"Aldi's approach is quite amazing, really. If I'm honest, I'm not sure my expectation as an Aldi customer would be to spend £98 on a hamper," he added.

The comments came as Fortnum & Mason announced record-breaking sales and profits for the third year running.

Year-on-year sales were up by 12% to £98.7m for the financial year ending 10 July, while net profits were up 27% to £6.2m.

The luxury brand's online business showed particularly strong growth with a 24% year-on-year sales increase, making it twice the size it was three years ago.