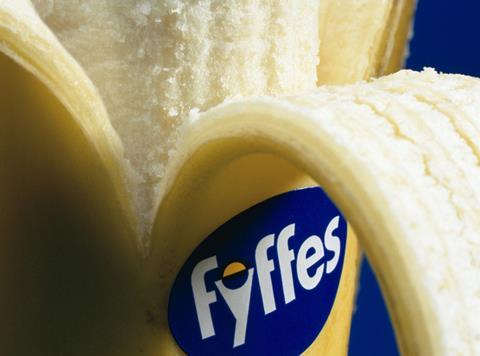 Fyffes has grown earnings by 28.1% to €40.1m in 2014 as its sales nudged upward by 0.8% to €1.09bn.
It was the sixth consecutive year of earnings growth for the Irish banana importer, but chairman David McCann warned that a strengthening US dollar would put pressure on the group's 2015 EBIT target, which was in the €36m-€42m range.
"Fyffes is pursuing necessary increases in selling prices in all markets in response to the significant strengthening of the US dollar against the euro and sterling in recent months," McCann said.
The 2014 sales increase, which rose to a 2% jump (to €853m) factoring out its share of joint ventures, was driven by volume growth in pineapples and melons, though this was offset by price deflation in bananas and pineapples.
An aborted mega-merger with US counterpart Chiquita netted Fyffes a $23.3m (€18.6m) pay out as part of a non-completion clause, covering costs of €14.3m related to the deal. However, the net surplus of €4.3m was wiped out by a €4.2m write down of the carrying value of an underperforming pineapple farm.
McCann added Fyffes was not done with large scale M&A despite the collapse of the Chiquita merger.
"The group is focused on continuing to grow the business and is actively pursuing a promising number of attractive acquisition opportunities," he said.
Shares in Fyffes (FFY) have had an up-and-down morning so far, currently sitting 0.6% up at 88p after falling to lows of 85.1p earlier in the day.