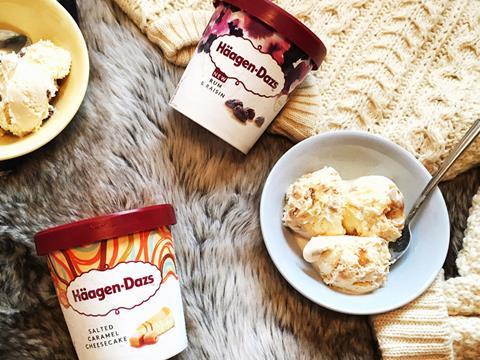 General Mills has broken the mould. While competitors Kraft Heinz and Kellogg's have cut profit guidance in recent months, the Häagen-Dazs maker has raised its expectations after price rises and canny acquisitions sent earnings upwards.

Shares jumped 4% to $49.2 on Wednesday after it delivered a 14% rise in profits to $651m for the quarter to 24 February, following cost-cutting and price increases (to counter increases in transport and commodity costs). It also credited the recently acquired Blue Buffalo petfood business for helping its jump in sales, which rose 8% to $4.2bn.

"In the minefield of packaged food stocks lately, where big misses and disappointments have almost become the norm, General Mills' strong third quarter, profit guidance raise and constructive tone should send the stock up by a solid amount," said JP Morgan analyst Ken Goldman.

Despite the rosy global picture, its European business saw sales slide 8% to $433m, however, while profits also sunk 4%.

Elsewhere, Ocado's Andover warehouse fire failed to snuff out its recent share price growth, jumping another 5.3% in value after the impact was revealed to be better than analyst expectations. It reached a new high of 1,209p, after it was announced that revenues were only dented by 1.2% after the blaze. Total sales jumped 11.2% to £404m in the quarter to 13 March.

Despite the fire, it maintained its sales growth target of 10%-15% for the year, with investors pleased by the rapid growth in capacity at its Erith site, to fulfil rising order numbers, and assurances of 'no significant implications for the risk profile'.

While Ocado's share price continues to soar, Sainsbury's is back where it started a year ago, though its Monday response to the CMA's provisional findings, committing to £1bn in savings for shoppers if the merger with Asda goes ahead, gave investors some hope, pushing the share price up 4% to 235p.