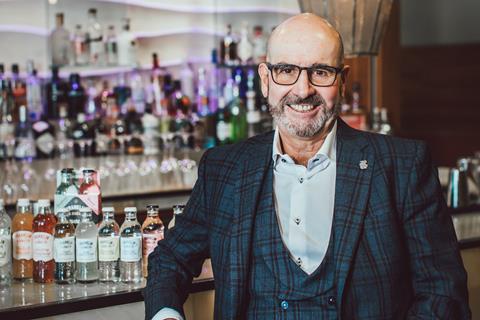 Sales growth accelerated at VK-owner Global Brands, taking annual sales past the £50m mark for the first time.
New product innovation helped to grow sales by 19.5% to £50.3m for the year ended 30 September 2018, up from 16% sales growth in the previous year.
The surge in growth also translated to improved profitability, as gross profits rose to £14m in 2018, from £11.8m in the previous year.
Sales growth was significantly driven by Global's soft drink brand Franklin & Sons, which saw volumes surge 101% on the back of new tonic and infused soda launches.
The company, which was founded in 1997, also saw the value of exports grow by 21% year-on-year, pinpointing strong demand for its drinks in Belgium, Italy and South Africa.
Founder and chairman of Global Brands, Steve Perez, said: "The drinks industry is so strangled by needless bureaucracy, it limits original ideas. Our company growth is being driven by an innovative and entrepreneurial team that's encouraged to do things differently.
"Sticking to our roots is fuelling ongoing new product development, range expansion and sales. This is creating new revenue opportunities for our customers and opening-up more markets for Global Brands.
"We're currently meeting growing demand from as far afield as Columbia to China and Norway to South Korea, expanding our presence around the world."
During the year, Global Brands also launched its All Shook Up RTD brand which exceeded original targets to sell more than 2 million cans in its first ten months after launch.