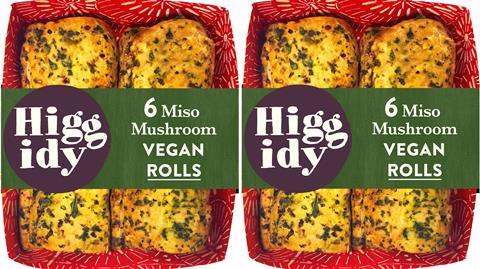 Premium pie maker Higgidy has swung back into profit after increasing branded sales as it sold a stake to Samworth Brothers.
For the 12 months ended 29 September 2019, Higgidy's pre-tax profits came in at £42k, compared with a £180k loss the prior year.
Operating profits amounted to £145k versus a £90k loss a year ago, including a £549k reduction in a depreciation charge due to an accounting change.
"We are pleased with our financial results and the direction the business is going in," MD Mark Campbell told The Grocer.
"Over the last 2 or 3 years we have continued to invest in the long-term success of the business and while that impacted our short-term financial profitability we can see the fruit of that approach coming together as we emerge from that period with Higgidy in strong sustainable growth."
Sales increased 1.5% to £25.6m, with branded sales up 4.5% as the Higgidy brand "cemented its position as the largest premium savoury pastry brand", he added.
During the year – in which Samworth Brothers acquired a minority stake in the company – Higgidy invested over £768k into its site in Shoreham-by-Sea, to develop and improve the plant and machinery as it seeks to expand its capacity and capabilities.
With regards to the coronavirus pandemic, Higgidy said it has been able to fulfil 99.8% of orders placed since the start of March and since its main customers were some of the leasing retailers in the UK the business felt "well positioned during the current stage of the pandemic".
"Our key customers are large blue-chip retailers who have maintained a strong demand for our products," Campbell added.
The retail environment remained "very competitive", he added, but said the business continued to "trade strongly" throughout the pandemic.
"We have not stopped innovating which means that the Higgidy brand is on track to achieve over 20% growth this year."