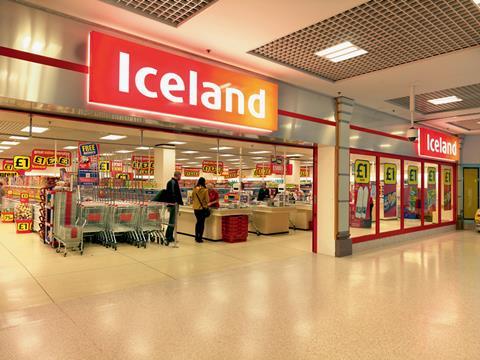 Profits at Iceland plunged by a quarter last year as like-for-like sales fell 4.4% in an "exceptionally challenging" year.
Iceland Foods reported this morning that overall sales edged down 0.5% from £2.711bn to £2.697bn in the 52 weeks ended 27 March, while adjusted EBITDA fell 25.7% from £202.2m to £150.2m.
Chairman and chief executive Malcolm Walker said the 4.4% like-for-like sales decline principally reflected a reduction in customer transactions, food price deflation and the cannibalisation effect of new store openings.
Walker stressed this was largely offset by sales generated by the 43 net new stores opened during the previous financial year and the further 28 net new stores opened last year..
He said it was "an exceptionally challenging year for the group and the UK food retailing industry as a whole.
Walker added the company had "continued its long tradition of successful reinvention" which had been achieved through the launch of The Food Warehouse format, new product ranges, upgrading packaging, rethinking marketing and initiating a major productivity programme.
"The benefits began to become evident in a more encouraging underlying sales and profit performance towards the end of the year, which has put us in a stronger position to face the continuing competitive challenges in the year ahead."
Walker said Iceland will continue to pursue a range of initiatives to make its stores, products and brand "more appealing" and to make frozen food "more relevant" to consumers.
The new "Power of Frozen" advertising campaign emphasised the advantages of frozen food in provenance, convenience, taste, health, choice, top quality and waste reduction, as well as value, Walker added.
Iceland expects to open up to 20 new Iceland-format outlets in the UK and the Republic of Ireland but the focus in the UK, as The Grocer has previously reported, will be on securing suitable new sites for the expansion of The Food Warehouse.
"All the [six] stores are operating successfully and the concept is also providing a valuable test-bed for initiatives in ranging and store operation that can then be applied across our core estate," Walker said.