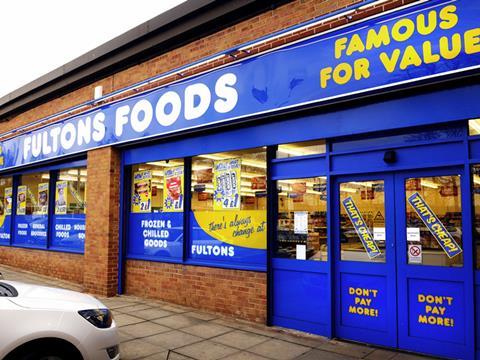 Frozen Value, which trades as Jack Fulton and Fultons Foods, saw pre-tax profits plunge in 2014, new accounts show.

The frozen specialist retailer suffered a nearly 50% fall in pre-tax profit from £3.4m to £1.7m in the year to 31 January 2015. Turnover fell by 3.4% from £66.4m to £64.1m against the backdrop of what joint owner and chairman Kevin Gunter said was "a difficult year".

Operating profit fell from £3.4m to £1.7m, while EBITDA was down from £4.9m to £3.2m, the accounts at Companies House show.

Gunter highlighted "major shifts" in the food retail sector as well as "aggressive competitor activity and pricing during 2014", which he said hit the company's performance.

He added Frozen Value continued to invest in new stores and relocations, with a further £1.3m capital invested. With 107 stores at the end of the year, it continued to "improve the portfolio by opening a number of new stores, relocating some and closing others".

Current performance indicated a much stronger operating profit and EBITDA performance for the year ending January 2016, Gunter added.

However, Gunter cautioned that changing consumer spending patterns and levels of disposable income meant any plans for the future development of the business could be subject to unforeseen events outside its control.But it would continue to show flexibility and respond to market conditions and opportunities as they arose, and remained "optimistic" about the future, he said.

Frozen Value was ranked 21st place in The Grocer's 2015 ranking of the UK's Top 50 independent grocery players.