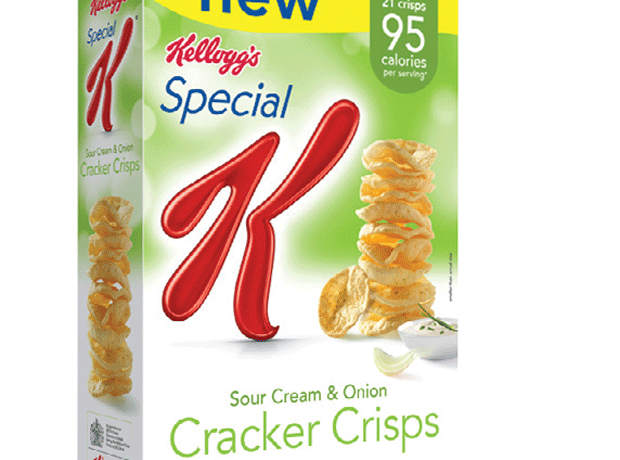 Kellogg's saw booming revenues and profits in the UK last year, boosted by significant growth in its snacks business.
The sales and marketing arm of Kellogg's in the UK grew pre-tax profits by 18.6%, from £16.14m to £19.15m, in the year to 28 December 2013, on sales that grew 30% from £614m to £795m, according to its accounts filed at Companies House.
Strong snacks sales at the Kellogg Marketing and Sales Company were buoyed by the inclusion of revenues in Europe, the Middle East and Africa from the group's 2012 acquisition of Pringles and the launch of Special K Cracker Crisps.
Its cereals business, however, faced challenges that were only partly offset by product launches such as Crunchy Nut Granola and Special K Porridge, and market share increases from some brands, including Crunchy Nut, Rice Krispies and Krave.
In separately posted results, profits almost tripled at its sister company The Kellogg Company of Great Britain, the group's UK food production arm. In the year to 28 December 2013, pre-tax profits rose to £29m from £10m the year before.
The rise in profits followed a 67% slump in profits between 2012 and 2013. Turnover in 2013 grew 15% from £121m to £140m.
The company said its efforts to produce efficiency savings in its manufacturing operations were progressing well. The cost-cutting drive, including voluntary redundancies, shift changes and machinery retirement, continued during 2013 as part of the Kellogg Company's global, multi-year Project K efficiency programme
The company said it had agreed a reduction in employees at its Wrexham factory and was consulting on reductions at its Manchester factory but added that it planned to reinvest in both locations.
Kellogg's is thought to be one of the suitors chasing a trade sale of United Biscuits if the latter opts not to pursue a UK listing.