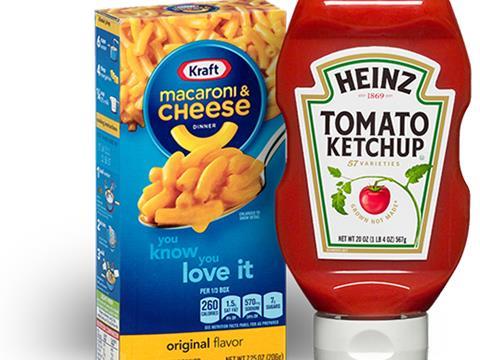 Sales slumped 3.7% to $6.9bn (£5.5bn) at Kraft Heinz in the fourth quarter, partly driven by increased promotional support in the UK. The food and beverage giant was also hurt by an extra week of trading in 2015 and currency volatility, with organic net sales up 1.6%.
European revenues plunged 13.3% to $600m (£480.3m) as Kraft Heinz was hammered by currency headwinds, including the devaluation of the pound versus the strength of the dollar since the Brexit vote.
Kraft Heinz is the latest fmcg multinational to report difficulties in finding growth in the face of volatile currency movements, food price deflation and a consumer shift to healthier, less processed foods.
The group unveiled a tie-up with Oprah Winfrey in January for a new line of food products in the US, in a bid to capitalise on the brand equity of the influential media mogul.
Group pricing decreased 0.1 percentage points as price increases to offset input cost inflation in rest of world markets, primarily in Latin America, as well as gains in the US, were more than offset by the timing of promotional activities in Canada.
However, operating profits for the quarter increased 22.8% to $1.6bn (£1.3bn) thanks to the huge cost-cutting drive implemented by new owner 3G Capital after the 2015 merger of Kraft and Heinz. The group also said it planned to make higher annual savings than initially expected following the merger, with forecasts up from $1.5bn to $1.7bn.
"We finished 2016 consistent with our expectations and with good momentum heading into 2017," said Kraft Heinz CEO Bernardo Hees. "Looking forward, our objectives and opportunities are clear. But we need to sharpen our focus on profitable sales, and further improve our capabilities and execution to deliver another year of strong, sustainable growth in 2017."
Shares have slumped 4.4% to $87.11 since markets in the US opened this afternoon, despite the business beating earnings expectations.