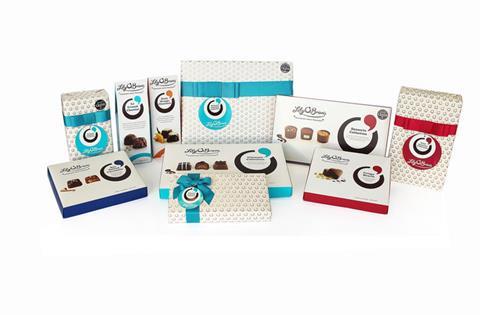 Irish chocolatier Lily O'Brien's has posted a record turnover of £27m in 2016 thanks to a growing appetite for its premium offering in the UK.
The business, founded in the early 1990s by Mary Ann O'Brien in County Kildare, entered the UK market in 2005 and is now the third largest premium confectionery brand in the inlaid boxed chocolate category.
Lily O'Brien's increased its share of the declining category to 4.9% in 2016, helping group revenues grow 15% to £26.9m. The business did not provide profit figures.
Its UK retail value jumped 31.6% to £10.1m, significantly outperforming the wider the inlaid boxed chocolate market, which fell back 6.2%
"We are thrilled to announce our latest sales figures and to exceed a £26.9m turnover for the first time in the company's history," MD Eoin Donnelly said.
"We've worked hard to develop delicious and luxurious offerings while keeping the consumer at the heart of everything we do. 2017 will see a line-up of exciting NPD set to continue the growth of the confectionery category."
Lily O'Brien's desserts collection is the fifth bestselling inlaid boxed chocolate assortment in the premium category, racking up £4.9m in value sales – an increase of 53%.
Other products in the range contributing to the brand's development include the 'Ultimate Collections', which has seen a growth of 7.6%, and 'Petit Indulgence Collection', which has grown 33.3%, with value sales now reaching £1.3m.
Lily O'Brien's supplies the big four and Waitrose, as well as Booths, WH Smith and BHS.