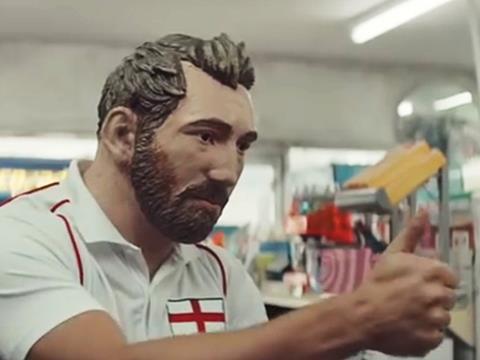 Lucozade Ribena Suntory has shrugged off the backlash over sugar in soft drinks to post a UK sales rise and a big jump in profitability.

Despite Tesco dropping a number of Ribena SKUs aimed at children in 2015, the UK subsidiary of Japanese drinks giant Suntory still managed to post a 0.5% rise in value sales across Great Britain and Ireland in the year to 31 December 2015.

Overall revenues fell from £489.2m to £424.9m due to the transfer of £66.4m worth of 2014 overseas Lucozade and Ribena sales to other group companies for the 2015 financial year.

Nevertheless, LRS posted a fourfold-plus increase in pre-tax profit, from £15.9m to £72.2m.

Profits soared partly because of one-off costs incurred in 2014 in setting up the new business after Suntory bought the brands from GlaxoSmithKline. Because of these costs, which included some acquisitions costs, administrative expenses were £178.5m in 2014 but dropped to £127.3m last year, meaning operating profits leapt from £26.5m to £82.1m.

Despite the drop in revenues, gross profit remained stable at £237.4m as gross profit margin improved to 56%.

COO Peter Harding told The Grocer: "We are pleased with the performance of Lucozade Ribena Suntory despite a challenging external environment including a competitive retail landscape, tough market and category conditions and ongoing government and regulatory pressures."

He added the company's focus on heritage brands had produced "strong" results, with Lucozade Energy and Lucozade Sport maintaining their position as the UK's best-selling drinks in their category sector. He noted that 2015 was also characterised by investment in advertising and market, including new TV ad campaigns for Lucozade Energy and Ribena and the re-launch of Orangina.

R&D investment rose by more than 50% during the year to £1.9m, while staff costs were up 35% to £55.6m.

LRS warned in its accounts the soft drink sector "is likely to remain challenging, with intense competition amongst the major retailers and household budgets under continued pressure despite some signs of economic recovery".

However, the company stated the foundations it had built over its initial period of trading since the Suntory buyout in September 2013, coupled with "significant planned investment" in its brands, products and customer and supplier relations, has positioned the firm for future growth.

The accounts do warn of the threat of a possible levy being introduced on soft drinks suppliers in the UK. After LRS' year-end Chancellor George Osborne announced in March the Government intends to introduce a two-tier sugar-tax on soft drinks in 2018, with Lucozade and Ribena ranges both affected.

LRS plans to cut the sugar content in Lucozade and Ribena by 10% by 2018, and 20% by 2025 and in March launched a calorie-free Zero Lucozade range.