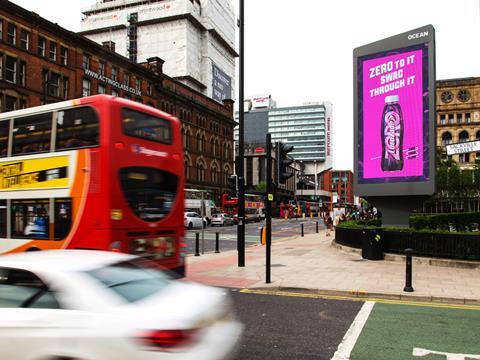 Lucozade Ribena Suntory has navigated the war on sugary drinks to post a 4.8% rise in annual sales, but restructuring and cost inflation ate into profits last year.

In the year to 31 December 2016, the UK subsidiary of Japanese drinks giant Suntory managed to grow sales from £424.9m to £445.1m, boosted by the launch of its calorie-free Lucozade Zero range, which racked up sales of £29.1m in its first year on the shelves.

The overall sales boost also reflects the inclusion of Highland Spring sales through a distribution agreement signed at the end of 2015.

CFO Toby McKeever said LRS had seen "strong, underlying growth across our core brands, especially Lucozade Energy".

However, pre-tax profits fell back 15% to £61.4m from £72.2m and gross profit margin edged back to 55% from 56% as LRS battled against "tough economic circumstances".

McKeever said the profits hit was driven by one-off restructuring charges relating to its manufacturing site at Coleford.

But he added margins were also affected by rising raw material and packaging costs due to the weak pound.

"Gross margins fell due to higher cost of goods impacted by rising costs of imported raw materials and packaging following Brexit and the devaluation of sterling."

LRS warned in the accounts that the soft drink sector "is likely to remain challenging, with intense competition amongst the major retailers [and] household budgets under pressure despite some signs of ­economic recovery".

It said investment in brands, products and customer and supplier relationships would continue to position the company for growth despite these wider pressures.McKeever said "strong top line growth" had continued in its first quarter of 2017. " "Our first quarter of 2017 has seen a continuation of strong top-line growth across our core brands and ur focus for the rest of the year is to continue this momentum as our great-tasting new, reduced sugar drinks come to market."

LRS will change the recipes of all its products from July 2017 to contain less than 4.5g sugar per 100ml to avoid falling foul of the forthcoming 'sugar tax'.

At year-end the company's net assets were £838.5m, an increase of £17.9m year on year reflecting its level of annual profit and the payment of a £31.5m dividend.

Total borrowings declined to £450m from £510.3m in 2015.

Employee headcount remained stable at 749 from 745 last year, while employee costs were up 1.7% to £56.5m.