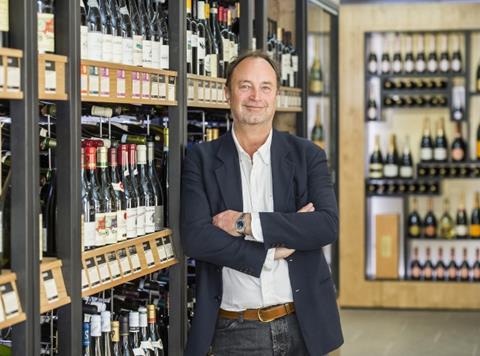 Majestic Wine has warned of a hit on earnings next year as its seeks to lure more customers with a multi-million pound investment.
In an update to the stock market this morning, the Wine Warehouse and Naked Wines owner said it planned to plough between £9m and £12m of new investment into the business, primarily into Naked Wines' US operations.
The opportunity for investment was "materially bigger than previously thought". Majestic said, It is understood some of the cash would also be spent on Majestic's UK retail business.
The move meant Majestic's adjusted EBITDA for the 2018/19 financial year would come in at c£3m, some £2m lower than forecast, but "annual generation of future value" would rise from £48m to over £80m per year.
Majestic added it was currently on track to hit its target of £500m sales in 2019, while its balance sheet and cash flow remained "strong".
"In the last three years, we have doubled sales at Naked Wines and delivered profitability in all three markets, after increasing investment in new customer acquisition," said CEO Rowan Gormley. "We believe we can double the level of investment again while maintaining the returns, driving sustained growth in shareholder value. On a risk/return basis, the case for accelerating investment is clear. We can measure success in months while delivering returns over years."
It was "the right thing to do to maximise shareholder value", he added.
Majestic's shares have risen with the announcement this morning. At the time of writing, they were had reached 427p, up from 380p when the market opened.
Analyst Peel Hunt called the news "intriguing and very encouraging".
It said the investment looked likely "to bring about an exciting medium-term growth trajectory", and was encouraging as it would not come at the cost of a dividend.
Management had also been mindful it had made promises in the past that, through a number of unforeseen factors, "didn't deliver as expected", Peel Hunt added, referring to a 2016 direct mailing campaign to promote Naked Wines which failed failed to generate returns.
"It is also significant that management is not obsessing about the earnings forecast when announcing these plans, we think that trying to deliver City forecasts and increase investment spend have not been happy bedfellows in the past. Our view is that if Majestic is ever to fulfil its potential with Naked, it can't die wondering. So we endorse the decision to press on."
Analysts at Liberum said Majestic benefitted from "some very strong KPIs" when it came to customer retention, which ranked "very favourably when compared to a broad peer group of other online companies".