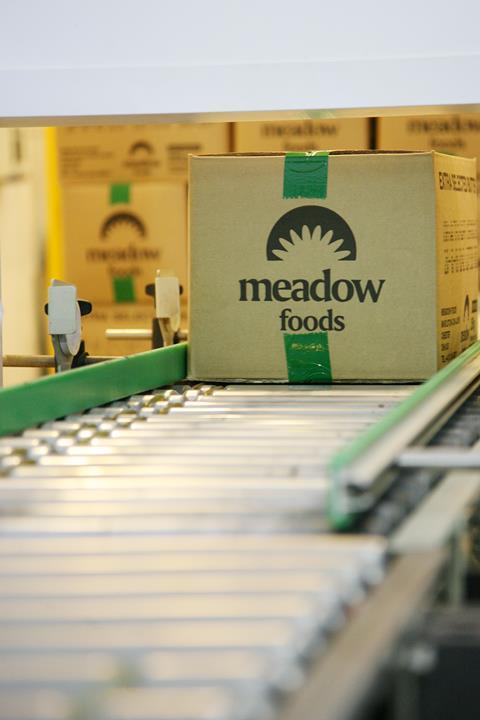 Pre-tax profits at dairy processor Meadow Foods have risen almost 25% despite turnover slipping by £44m to £376m.
The supplier said the results for the year ended 31 March 2015 reflected strong demand from major food manufacturing groups for its specialised dairy ingredient products.
Profits in the period climbed from £11m in the previous year to £13.7m as margins improved on the back of increased sales volumes and processing efficiencies. But revenues fell back 10.5% from £420m to £376m in line with price deflation on its core inputs: milk, cream and sugar. The 24% (or £81m) rise in the top line in 2013-14 was the result of a steady increase in milk and cream prices, which came tumbling back down last year.
"Last year began with a record milk price to our farmers but excessive milk supply throughout the UK and Europe has led to a collapse in dairy products sales prices and then in ex-farm milk prices," executive chairman Simon Chantler said.
"This trend has continued in this current financial year and in line with other dairy companies and farmers alike, Meadow Foods has found the environment extremely challenging with this trend likely to continue for some time."
However, Meadow Foods has continued to reinvest profits back in the business as part of its long-term investment plan.
Chantler added: "We are pleased to report strong results and cashflow for year ended March 2015, as the profits have allowed us to continue to reinvest in the business, which is crucial to processing the increased milk supplies we've experienced this year.
"It is important for both our farmers and customers that Meadow Foods has well invested facilities to allow it to handle the increased milk being produced and to produce quality dairy products."
More than £3.9m was ploughed into plant upgrades across the group in 2014-15, with £1.9m spent on the Chester-based 'reverse osmosis' skim and milk concentration facility, £1.1m on the refrigeration and power supply at the Peterborough site, as well as a number of smaller projects totalling £900,000.
A further £6.5m is expected to be invested in the 12 months to 31 March 2016, with £3m earmarked to double the processing capacity at Peterborough plant and a further £2.3m upgrading the effluent treatment plant in Chester. The group is also spending £600,000 commissioning a new soft cheese plant at Holme-on-Spalding-Moor in Yorkshire.
In October, Meadow Foods launched a new business providing a range of products to wholesalers, caterers and restaurant businesses. The Green Valley Dairy brand is an attempt by the group to maximise the use of the existing manufacturing and distribution capabilities to enter new markets.
Founded in 1992, Meadow Foods employs more than 275 staff at its three sites across the UK and is supplied by a network of over 600 farmers.