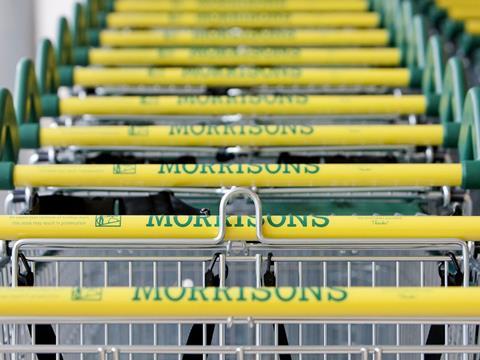 As Morrisons found this week, the trouble with over-achieving is that it builds expectations to an extent where anything less than exceptional performance will be considered a letdown.

On Thursday morning it posted its seventh successive quarter of like-for-like growth, with comparable sales up 2.6% in the second quarter and total revenues up 4.8% to £8.4bn in the first half. This was matched by bottom line improvements, with first half underlying pre-tax profits up 12.7% to £177m and reported profits up 40% to £200m.
"Morrisons has quite simply been transformed over the past two years," said Retail Vision director John Ibbotson. "Given the cut-throat market we're in, this has been one of the great retail turnarounds." Retail Remedy partner Phil Dorrell added: "Morrisons is focusing on its strengths, not the weaknesses of others. Strategically this will always be the most successful way forward."

The City proved harder to please. Morrisons was the biggest FTSE 100 faller on Thursday morning, with its shares down 4.7% by mid-morning to 233.9p. The fall is likely to reflect a measure of profit taking. However, it also reflects concerns Morrisons' turnaround is losing steam now the year-on-year comparatives are becoming tougher.

Its underlying profitability was broadly in-line with City consensus, but its 2.6% like-for-like sales growth - particularly the 2.1% retail contribution - were below what the market was expecting. This like-for-like growth was also significantly weaker than the 3.4% jump seen in the first quarter and, according to UBS, suggests volumes were turning negative once more.

Associated British Foods announced on Monday it had acquired Italian balsamic vinegar producer Acetum as it updated the market at the close of its full-year trading period. ABF upgraded its full-year profit expectations, but the market remained disappointed by the apparent lack of margin progress elsewhere in the business as shares tumbled 5% back to 3,103p on Monday - though they did rebound to 3,196p by Thursday.