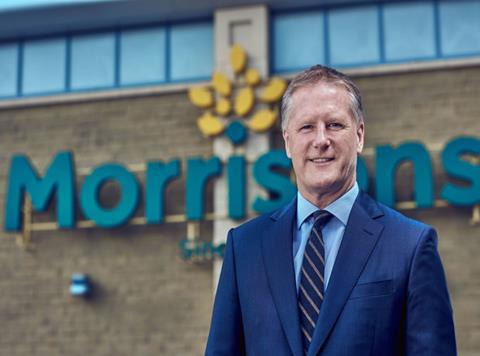 This morning Morrisons recorded its seventh successive quarter of like-for-like growth. Its sales in the first half to 30 July increased 4.8% to £8.4bn, with like-for-like sales, excluding fuel and VAT, rising 3%, compared with just a 1.4% rise a year ago. Analysts continue to be impressed by CEO David Potts' turnaround of the retailer. Here's what they are saying.
Retail Vision
"Morrisons has quite simply been transformed over the past two years. Given the cut-throat market we're in, this has been one of the great retail turnarounds.
Dave Potts has kept his turnaround strategy simple and in the grocery world simple is generally best. By re-energising its food proposition and in putting customers first, Morrisons has regained their trust. This is another warning shot to the discounters, Aldi and Lidl.
Crucially, Potts understands that Morrisons cannot now rest on its laurels but need to build on the momentum it has achieved. Staying still is a dangerous game for today's supermarkets, however established and however deep their pockets."
Retail Remedy
"What is interesting about Morrisons is that it gets on with the job. While its competitors watch each other, and try to out manoeuvre, our impression of Morrisons is one of steering its own path.
The supply agreements that Morrisons has secured in the last year coupled with Safeway own-label range development, give the retailer a solid platform to grow wholesale revenue well beyond the year of exclusivity with McColls.
Morrisons are focussing on its strengths, not the weaknesses of others. Strategically this will always be the most successful way forward, particularly when coupled with David Potts' strong leadership.
There is evidence in Morrisons of agile thinking. Like Amazon's philosophy, some of its ideas won't work, but with good sales comes confidence to keep trying. We expect more ideas, more innovation and more disruption in Morrisons favour."
The Share Centre
"This morning's interim results from Morrisons continued to demonstrate the positive impact of the restructuring activities the group has been implementing for some time. Indeed, investors should appreciate that it was the seventh consecutive quarter of positive like for like sales, on this occasion up by 3%, while group turnover was up by 4.8% to £8.42bn. This successive quarterly sales growth has enabled the supermarket to report a big improvement in profitability, with pre-tax profits up by 40% to £200m. These numbers reflect improvements across the business, from its focus on what customers want in store, expanding the online service to operational improvements in its vertically integrated wholesale and supply chains.
Overall, these are good numbers that marginally beat consensus expectations however, the shares are trading down by roughly 3% in early trading with the most likely explanation being an element of profit taking going on after an impressive share price recovery over the last 18 months. Morrisons performance somewhat reflects improvements at other supermarkets in the face of competition from Aldi and Lidl. However, Aldi and Lidl are here to stay and will impact Morrisons segment of the market more than others. Combine this with the modest yield, we can only recommend Morrisons as a 'hold' at best for the time being."