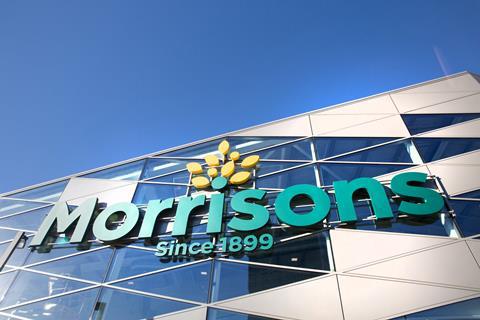 Morrisons (MRW) investors were buoyed this week by the supermarket's durability in the face of unprecedented trading conditions under lockdown.

The Bradford-based grocer reported a 5.7% jump in first quarter like-for-like sales excluding fuel, as its retail sales surged 5.1%. However, like-for-like sales including fuel were down 3.9% in the 14-week period from 3 February to 10 May, driven by a 39.3% decline in fuel like-for-likes, which have fallen by around 70% since lockdown.
Morrisons said its sales were flat for the first four weeks of the quarter, before spiking in the middle weeks due to stockpiling and then falling away again under lockdown. However, in the most recent weeks, it said it had returned to normal trading hours, introduced more protective screens to enable all checkouts to open safely, and improved availability, which has driven a 9.6% rise in retail like-for-like sales.

Morrisons also said its online offer was expanding significantly and at pace, with the doubling of its home delivery slots via Morrisons.com and extension of its Amazon Prime Now partnership to over 40 stores by the end of May. At the same time, the supermarket admitted it had incurred "considerable cost" during the coronavirus crisis.

Hargreaves Lansdown said the results "confirmed the inconvenient truth that extra sales come with extra costs", adding: "Volatile trading patterns, plus hiring an extra 25,000 members of staff means earlier stockpiling behaviour isn't automatically good news."

However, Jefferies said the first quarter performance pointed to the supermarket's "ongoing merits at a time of extreme uncertainty". The broker added: "[The latter weeks of Q1] likely provide a better indication of the new normal. Whilst this may be a temporary phenomenon, we do not expect a full reversal for some time."

Morrisons shares rose 3.4% to 195.1p on Tuesday, but fell back to 191.8p by Thursday lunchtime. The shares are currently down just 1.8% so far in 2020, having staged a strong recovery since falling below 160p in mid-March.