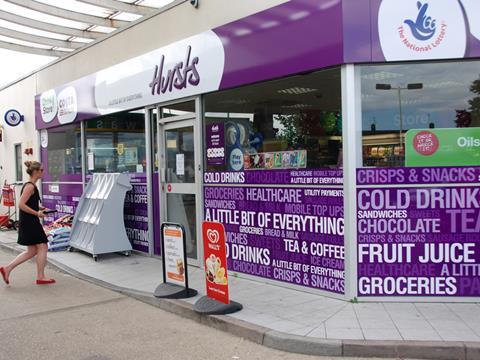 The UK's largest petrol station and convenience player MRH has reported soaring sales and profits, showing why Motor Fuel Group is prepared to stump up £1.2bn to buy the group.

Lone Star-owned MRH, which will complete its merger with Motor Fuel Group in the second quarter, has reported a double-digit rise in sales and profits for the year to 1 October 2017.

MRH GB's pre-tax profits soared by 28.8% last year to £73.4m as the forecourt operator acquired four subsidiary companies and worked to drive up fuel profit margins.

Overall sales jumped by 10.4% to £2.3bn for the financial year, after it spent £117.1m to boost its estate and add approximately £100m in revenues. EBITDA, excluding exceptional items, was up 9% to £97.1m. Operating profits rose by 1.8% to £71.6m.

"The UK economic climate continued to improve and the consumer-led recovery resulted in good financial results being delivered. Management continued to focus on fuel margin at the expense of fuel volume that produced higher margins," said CFO Steve Back.

"The convenience and food-to-go markets continue to grow, and the group is developing a number of innovative, newly rebranded retail fuel stations to benefit from this market."

He added the group continued to eye potential strategic acquisitions as it strived to grow its reach.

MRH has 491 sites across the country, operating under BP, Esso and Shell brands as well as its own Hursts format.

Since the end of its financial year, MRH has entered a wholesale agreement with Booker Retail Partners to supply the majority of its forecourts on 6 February.

It signed the £1.2bn deal to merge with Clayton, Dubilier & Rice-backed Motor Fuel Group on 26 February.