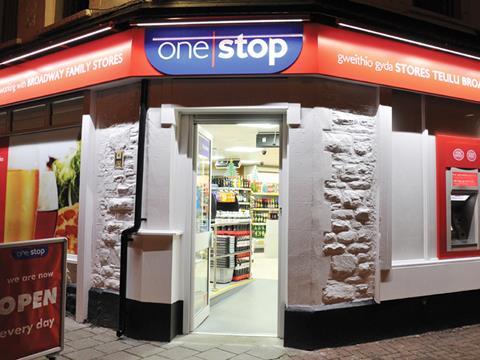 Tesco convenience stores subsidiary One Stop saw profits slashed by more than half last year as it continued to develop and strengthen its main retail and franchising business.
Pre-tax profits fell from £21m to £10m on sales up from £789m to £925m, including several one-off items, the bulk of them relating to property impairments totalling £19.2m.
Mark Everitt, group finance director, in the company' s strategic report for the 53 weeks ended 28 February, filed at Companies House, said the franchise business incurred significant setup costs in its first period, leading to a trading loss of £3m.
"The directors are committed to building a business that helps independent retailers grow their business and develop the franchise model to benefit the franchisees and the company," he said.
The financial year saw the company open 54 new shops – a mixture of cold starts and acquisitions of going concerns.
It continued to expand its franchising operation with 75 new independently operated stores during the period. This was expected to continue to be a source of growth in future, the company added.
As of October this year, One Stop was heading towards 120 franchises, with about another 30 in the pipeline, and it has opened its first franchised outlets in Scotland.
The directors' report said the group's performance was expected to continue throughout the next financial period and it was expected that current performance levels would be maintained.
Everitt said One Stop's strategy had focused on delivering an improved shopping experience by providing a tailored offering to the communities in which it operated.
As part of this strategy, the company had opened several discount stores during the period in selected areas.
The company aimed to review its product range and deliver efficiency savings to ensure it did its best for customers and kept things simple for staff, he added.