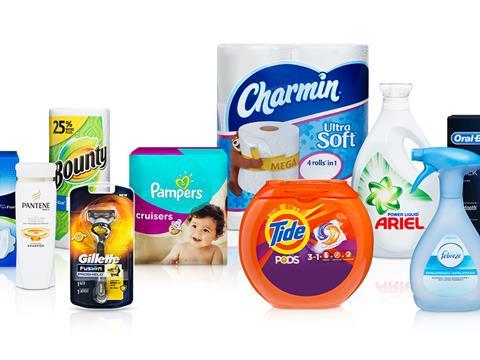 Consumer goods giant P&G (PG) has shrugged off the malaise over the US consumer goods sector to report 2% organic sales growth in both its fourth quarter and full-year to 30 June.
Following weak organic sales updates in recent days from Kimberly-Clark and Johnson & Johnson, P&G beat market expectations by posting flat fourth quarter sales of $16.1bn.
Volume-driven organic sales growth of 2% was dragged back by a negative two percentage point impact from currency exchange rates.
Net sales were also flat for the year at $65.1bn as once more 2% organic sales growth was negated by the impact of foreign exchange.
The group, which has faced fierce criticism from activist shareholder Nelson Peltz, also reported a 13% rise in fourth quarter net income from continuing operations to $2.2m as cost cutting boosted margins.
On a currency-neutral basis operating margin improved 280bps to 18.3% from 15.5% in the comparable quarter last year.
CEO David Taylor commented: ""We met or exceeded each of our going-in objectives for fiscal year 2017 in a challenging macro and competitive environment"
"We made significant progress on our key priorities: accelerating organic sales growth, continuing to drive strong productivity improvement and cost savings, strengthening our organization and culture and completing moves to simplify and strengthen our product portfolio.
"Looking forward, we will continue to drive productivity improvement and cost savings to provide the fuel for investments needed to accelerate and sustain faster top-line growth while expanding operating profit margin. Our long-term objective is to deliver results at levels that support our goal of balanced growth and value creation and operating total shareholder return in the top third of our competitive peer group. "
Its beauty and frabic & home care segments were the best performers, with organic sales rising in the quarter by 5% in each business unit.
Grooming organic sales decreased 1%, primarily due to reduced pricing in shave care. Healthcare was also down 1% as oral care organic sales decreased by low single digits. Baby, feminine & family Care segment organic sales were unchanged.
P&G said it is projecting organic sales growth in the range of 2-3% in the 2018 financial year, with headline sales growth around 3% and a small impact from foreign exchange and M&A activity.
It added that its results for the first quarter of fiscal are likely to be the lowest organic sales and earnings growth of the new financial year as the period compares against the highest organic growth base period.
The shares rose 0.8% to $90.03 in morning trading.