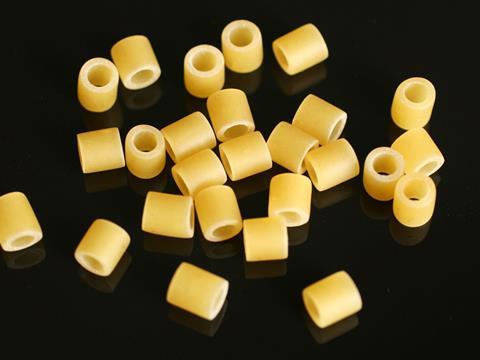 One of the UK's largest producers of dried pasta for food producers saw profits collapse last year under the weight of investment in new facilities.

Great Yarmouth-based Pasta Foods saw operating profits plunge by 86.7% to £112.6k for the year to 3 May 2014, from £847.8k the year before.

In its annual accounts, the company called the result "disappointing", but noted the profit drop was largely a result of investments made related to its December 2013 purchase of an additional factory in Norwich.

"During the course of the year the business has borne significant costs for running this site, which has not been productive during the period," the company said.

Additionally, it said it had made large investments to improve its building and manufacturing line, with capex reaching a record £1.4m during the year.

"The new factory will come on stream on time, on cost in early 2015. This will generate a substantial increase in the business' manufacturing capacity allowing it to satisfy identifiable customer demand."

The company made a small pre-tax loss during the period, compared with a profit of £741k during the previous years. Volumes were up by 6% during the year, but the mix of business led a 0.4% decline in turnover to £25.2m.

Pasta Foods claims to be the UK's largest supplier of dried pasta for suppliers producing frozen and fresh meals and canned goods. It is also a global supplier of snack pellets in many shapes and sizes, from ingredients including healthy snack foods like lentils and chickpeas.