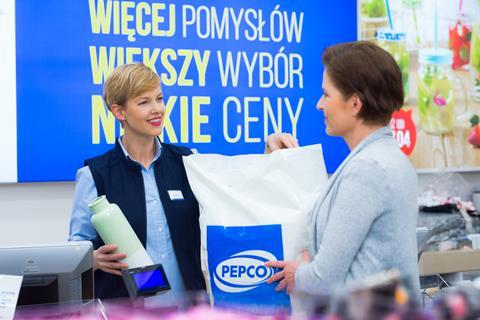 Pepco has hailed "another successful year" with revenues more than doubling following Poundland's acquisition and new store openings.
For the year to 30 September 2018, the discount variety retailer reported sales of €3.05bn, up 71% from €1.79bn the prior year.
The group, which rebranded to Pepco at the end of last month as it gears up to become "Europe's largest discount variety retailer", acquired Poundland in April 2017, adding its 775 stores to its estate.
It also owns two more discount variety fascias, Pepco and Dealz, as well as fashion brand Pep & Co and a global sourcing company, PGS.
At the end of last year, Pepco traded across 2,360 stores, having increased its portfolio by 24%. It now plans to open around 300 new stores a year, particularly in continental Europe, with an ambition to increase its estate to 4,000.
EBITDA rose 46% to €269.4m, however on a pre-tax basis, profits fell 36% to €49.8m due to exceptional charges of €112.8m associated with Brexit and UK retail market uncertainty.
Not accounting for these exceptional provisions, profits jumped 106% to €162.7m.
The strong sales performance was delivered despite the "operating and financial challenges" that emerged after the announcement of accounting irregularities at Pepco's South African parent company Steinhoff last year, the group added.
The South African financial regulator fined the troubled retail giant a record 53 million rand (£2.8m) for failing to fully disclose accounting problems in late 2017, creating limited availability of supplier credit to Pepco during the past year.
Steinhoff is now reportedly readying a €4bn sale or float of Pepco Group.
When announcing its name change last month, Pepco CEO Andy Bond denied that the decision was a move to distance itself from its flailing owner, but rather insisted it reflected the fact that "the majority of its business is in continental Europe".