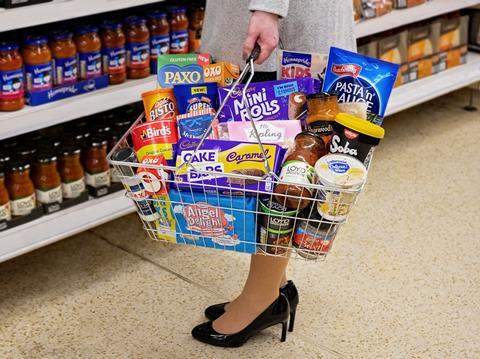 Shares in Premier Foods (PFD) have soared this week on a 'triple whammy' of positive news.

The Mr Kipling producer revealed the results of its year-long strategic review on Monday, which focused on a restructuring of its pensions scheme. Premier will in effect merge its separate RHM, Premier Foods and Premier Grocery Products schemes.

The "segregated merger will see RHM, which has a surplus of more than £1bn, buy out the other two schemes, which have an accounting deficit of £481m.
The restructure will see the net present value of Premier's pension contributions fall by up to 45% from £300m-£320m to £175m-£185m, and its annual pensions cash contributions fall from £38m a year to between £17m and £31m – Premier's fifth successive quarter of growth of 3.4% or above

Additionally, Premier's sales momentum continued in its fourth quarter and had been boosted by lockdown and a spike in demand for its key grocery brands. Its full-year sales and profits will be ahead of expectations after UK sales in March jumped 15.1% to take quarterly sales up 7.3%.

While Premier's share price has long been dragged back by its debt pile, which was £469.9m at the end of the first half of its current financial year, its board also announced stronger cash generation than anticipated.
As such, Premier said it would "comfortably" meet its 3x net debt to EBITDA ratio target.
Jefferies analyst Martin Deboo hailed the "elegant" pensions restructure, adding: "Transformational is an over-used word. But not on this occasion."
Shore Capital's Darren Shirley welcomed the "triple whammy of positive news", commenting: "The outcome of the recent strategic review, which also means no plans for disposal activity, along with patient and progressive net debt reduction, may mean the barrier to external takeover interest recedes."

Premier Foods shares surged almost 30% on Monday to 42.2p and are up 43.3% for the week at a multi-year high of 46.9p by Thursday – having recovered from a slump to 17.8p in mid-March.