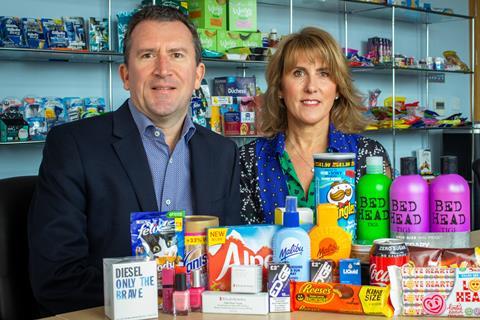 Wholesaler Pricecheck has said it is on track to top £100m turnover this year.

The Sheffield-based operator posted a 12% increase in sales for the year to April 2019, to £81.6m, according to results posted at Companies House. Pre-tax profits remained flat at £4.2m.

Pricecheck said sales in the first half of the current financial year were £48m. It added that October was its strongest-ever month, with sales of £11m.

The international wholesale and distribution business has now recorded five consecutive years of growth and has set a target of becoming a £200m turnover business by 2025. The target is part of its Vision 200 strategy.

"As we strive towards our ambitious targets, we have developed our blueprint for the next five years of growth," said joint-MD Mark Lythe.

"The plan includes substantial investments in people, skills, technology and warehouse capacity, which will give us a solid platform to deliver growth in turnover and profit over the course of the next five years."

The business supplies major UK retailers and exports to 82 countries around the world. UK sales for the year to April were up 9% to £44.4m, while exports grew 15% to £37.1m.

It works across categories spanning health, beauty, toiletries and household, as well as food and drink, and in September secured its first distribution deal with a vaping company, NextGen360.

"Having recently launched in the vaping market, we're looking forward to continuing to grow the account, as well as developing and expanding our other product categories as we strive towards £100m turnover this financial year," added joint-MD Debbie Harrison.

In April, Pricecheck secured £14m funding from Lloyds Bank Commercial Banking in order to increase volumes of stock.