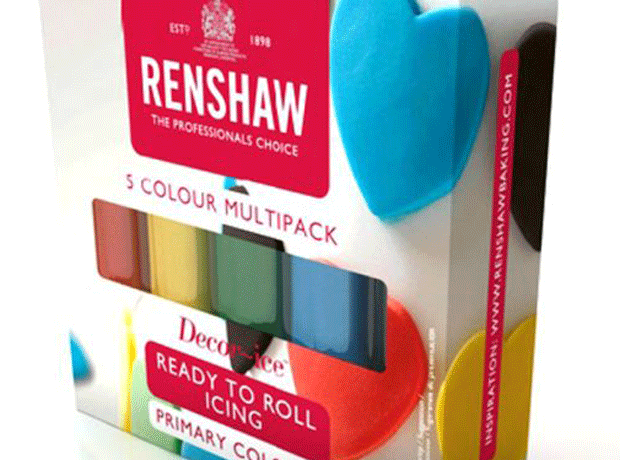 Beleaguered Real Good Food (RGD) has swung to heavy losses after a delay in passing on Brexit-linked price inflation and poor cost controls hit the cake decoration, food ingredients and bakery group, full-year results released unscheduled on the London Stock Exchange this afternoon have revealed.
Revenues in the year to 31 March 2017 increased 8% to £108.2m, but EBITDA declined from £5m 12 months ago to £1.2m.
The jump in commodity prices caused by the drop in the value of sterling following the EU referendum, a lag in passing on the increases and "poor financial control of central costs" dragged Real Good Food into the red.
The group behind the Renshaw, R&W Scott and Haydens businesses crashed to operating losses of £5.8m, compared with profits of £2.1m in 2015/16, and made pre-tax losses of £6.5m, down from profits of £12.9m.
A trading dispute regarding the non-supply of contracted sugar to Garrett Ingredients remained unexpectedly unresolved by the year end as well, which contributed to the losses.
Shares in Real Good Food collapsed more than 40% when the group issued a profits warning in August. The business said earnings for the year would be more than £3m lower than expectations at £2m, which it later revised downwards to £1m. It added that a host of accounting issues were to blame for the missed forecast and that almost £1.9m of payments for consultancy services made to executive chairman Pieter Totté and non-executive director Peter Salter over the past three years had not been disclosed properly in the annual reports or accounts for 2014, 2015 and 2016.
Totté and Salter both subsequently left the business, along with finance director Dave Newman.
Executive director Chris Thomas said in today's preliminary results: "Real Good Food has recently experienced a period of substantial management change at the executive leadership and board level as well as challenging trading conditions.
"These management changes have principally been instigated following the recognition that the financial performance of the business during the reported period was substantially below the level that might reasonably have been anticipated. Poor corporate governance and controls were also identified and are being addressed."
Shares are down 3.3% to 23.2p today following the release of the results.
Sales growth performance in the first 22 weeks of the new financial year was "strong", with like-for-like revenue up 10% year on year in both the cake decoration and premium bakery business and up 28% in food ingredients.
"The board remains confident in the future prospects for the company," Thomas added. "With new leadership, a commitment to improve the group's financial controls and corporate governance, the board believes the business is now well positioned to capitalise on the investment being made to improve profitability and cashflow over the coming years for the benefit of all shareholders."