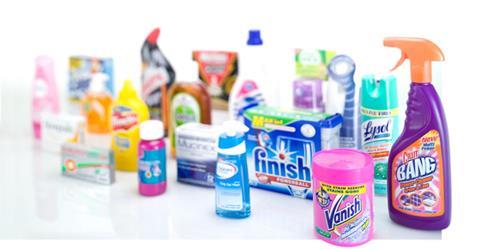 Reckitt Benckiser (RB) is embarking on a major cost efficiency drive after beating market expectations with 4% full-year revenue growth.
As the consumer goods giant announced its 2014 results this morning, CEO Rakesh Kapoor unveiled "Project Supercharge" – a new £200m drive to make RB a "leaner, faster and more coordinated business".
Reckitt has undergone significant change in recent times after floating its pharma arm Indivior just before Christmas, selling off its footwear division last year and buying lubricants brand K-Y.
Kapoor wants to keep the pace of change high as it shifts to a consumer health-focussed multi-national, saying this morning: "We have achieved a lot in the past three years - but there is more to do. In true RB spirit of outperformance, we need to sharpen our organisational agility and efficiency."
The new efficiency drive will cost £200m over the next three years and will focus on staffing, direct product spend and capital spend.
Kapoor is targeting annual cost savings of £100-150m by 2017 and "moderate to nice" operating margin expansion in 2015.
The initiative is part of the company's target to grow consumer health and hygiene revenues to 80% of company sales by 2020 (currently 72%) and expand developing markets sales to 40% of total revenues (currently 30%).
This morning RB announced 4% full-year like-for-like sales growth and comfortably beat market expectations for the fourth quarter – posting a fourth quarter like-for-like revenue increase of 5%, compared to forecasts of 3.5%-4%.
Total revenues of £8.8bn in 2014 were 5% down on last year chiefly because of the impact of currency movements. Adjusted operating profit growth was up 11% on a constant currency basis, with margins improving by 160bps to 24.7%.
Kapoor commented: "Three years ago we set ourselves a clear strategy to become a leader in consumer health and hygiene. During this time, we have simplified the organisation, enhanced our investment and focus on Powerbrands and Powermarkets, whilst expanding operating margins via our virtuous growth model.
"And, we have sharpened our focus on the core business through both consumer health acquisitions and rationalisation of certain non-core parts of the portfolio. I am pleased that this strategy is working and has created significant value for shareholders."
RB's consumer health division was the stand-out performer, growing 8% on a like-for-like basis last year. Its 'portfolio' division, comprising chiefly of laundry detergents and fabric softeners, saw a 23% plunge in reported revenues after disposals (5% down on a like-for-like basis).
In Europe all regions experienced growth, with particularly strong performances from the UK after the launch of a new Vanish Gold range and strong consumer health brand performances. Germany had a strong year, and Italy and Spain returned to growth after a prolonged period of decline, but North America experienced a mixed performance with like-for-like growth remaining flat.
RB is targeting like-for-like net revenue growth of 4% in 2015, broadly similar to the growth it achieved in 2014.
Shore Capital analyst Darren Shirley said the results were "comfortably ahead of our expectations", noting: "We expect to be upgrading our FY2015 forecasts post todays update, though we still expect the stock will still trade on demanding multiples [of over 17X EV/EBITDA]".
RB shares climbed 3.7% to 5,795p in morning trading, having peaked at an all-time share price high of 5,885p soon after the market opened. The shares are now 20% up in value year-on-year.