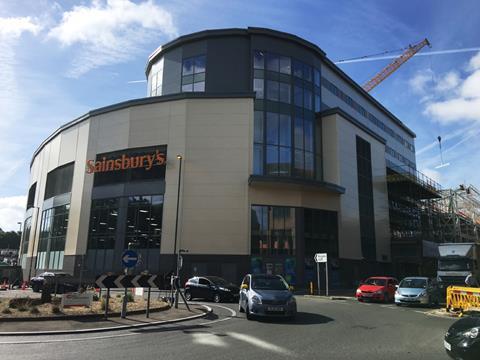 This morning, Sainsbury's revealed a 2.3% surge in its first quarter like-for-like sales, driven by a 3% jump in grocery sales and a particularly strong performance in convenience and online. Here's how the analysts reacted.
Barclays
"The overall sales figure appears moderately better than expected, despite slightly weak recent market share data. This, combined with apparent resilience at Argos, should be taken positively in our opinion."
Bernstein
"This time last year, Sainsbury's price position likely slipped as it faced a step up in wage costs. This release has none of the 'challenging market conditions' caveats from management. Sainsbury's has improved volume growth while improving their price position in the quarter."
Jefferies
"A successful acquisition of Nisa could provide Sainsbury with an added buffer on food gross margins. This would be especially helpful if accompanied by an enlarged supplier agreement with McColl's (MCLS LN, NC, 200p). Nevertheless, we remain concerned by the ongoing lag in the core food business, as well as the significant disruption that a more downbeat UK consumer could represent for Argos."
Retail Vision
"It's little short of a Lazarus moment. No longer leaning precariously on the Argos crutch, the Sainsbury's core business is back on its feet and growing food sales at a healthy clip.
"These results are the first to blur the progress of the two brands since last year's acquisition – but Sainsbury's no longer needs to hide behind Argos's success.
"The 3% growth in grocery sales is an impressive return to form for a brand which for years had dodged the bloodletting unleashed at the cheaper end of the market by the arrival of the discounters."
Shoppercentric
"Sainsbury's results reflect shopper trends towards convenience and online channels. The challenge continues to be how to make the rest of the estate as positive, particularly as shoppers start tightening their belts and prices increase."
Shore Capital
"Sainsbury's Q1 FY2018 brings with a break from the past in terms of disclosure. Accordingly, with Argos in tow, investors need to become accustomed to new forms of sales measurement, with grocery like-for-like sales now a thing of the past. So, in Q1 the group delivered in line retail LFL sales of 2.3% versus our forecast of 2.5%. As such, we are not adjusting our FY2018 EPS or DPS expectations, noting reiteration by management of current year cost savings and future Argos synergies."
UBS
"A good start to the year across all channels and categories should reassure what has felt a nervous market into the print."